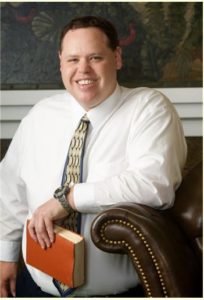 MASB project team leader Frank Findley has assumed the dual roles of Executive Director and Chief Advisor to the MMAP Center, which administers the Marketing Metric Audit Protocol. He replaces Allan Kuse, who has retired from both positions.
As co-leader of the Brand Investment & Valuation Project team, Findley represented MASB at the 2016 ARF Re!Think Conference and in a recent ARF webcast. Now he will be overseeing all seven MASB project teams.
Marketing Accountability Foundation Chair Meg Blair acknowledged his contributions: "As a volunteer representing MSW•ARS Research, Frank has led the BIV Project. This included a multi-year tracking study of 120 brands which resulted in the creation of a practical BIV model and the adoption of the brand preference metric and model as a standard by the MASB Board. He has demonstrated his talents as a solid measurement professional as well as an articulate spokesperson for the work of MASB."
Findley is ready to move the organization forward. "MASB has grown to be the leading source of Marketing and Finance cross-discipline best practices. With brand strength taking a central role in corporate valuations, the need for establishing proven marketing measurement and accountability standards has never been greater. It is a privilege to contribute to these MASB endeavors in a new and exciting way."
As EVP of Research for MSW•ARS Research. Findley was a key contributor to the MSW•ARS product strategy. Over the years, his work resulted in improvements to the copytest, tracking, media and competitive intelligence product lines. He led the company's collaboration with market mix modelers and is a co-inventor of the patented Outlook media planner. In 2006, he designed the industry's first multi-touchpoint holistic campaign testing system and popularized this approach through leading trade conferences and publications. His more recent work has focused on panel quality, the sales effectiveness of digital advertising (with comScore), and transitioning behavioral measurement systems online.
Prior to joining ARS in 1995, Findley conducted research in high-energy physics at national labs in Illinois and New York. He holds a Bachelor of Science in Physics from Purdue University and a Master of Science degree from the Krannert Graduate School of Management.