Forbes CMO Practice has joined forces with MASB, the Marketing Accountability Standards Board, to form The Forbes Marketing Accountability Initiative – powered by MASB. The goal is to help CMOs and the marketing industry communicate the contribution of marketing to enterprise value and identify common-sense ways to improve marketing accountability.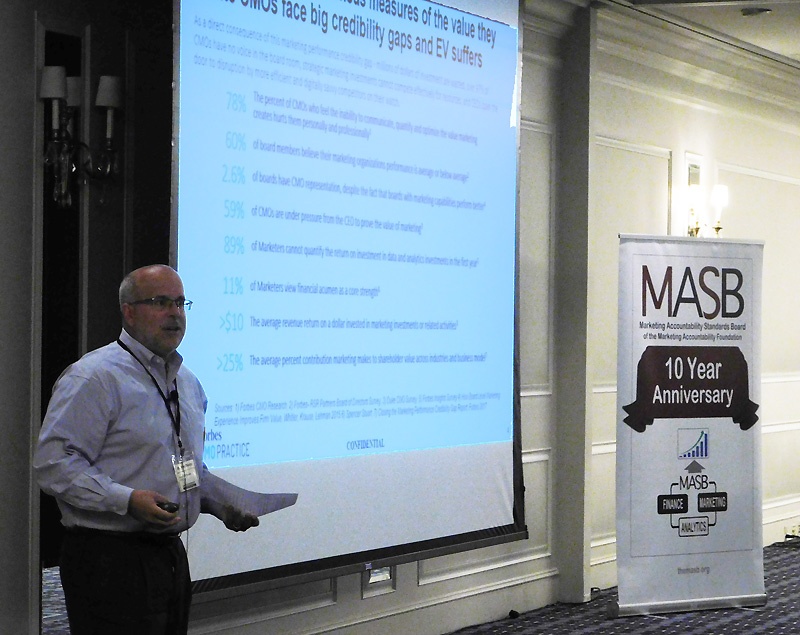 At MASB Summer Summit 2017 in August, Stephen Diorio, Forbes CMO Practice chief analyst, highlighted that a lack of marketing accountability is hampering the effectiveness of marketing executives.
"CMOs feel like this is a critical issue for them from a career standpoint, a professional standpoint and a performance standpoint. Seventy-eight percent of CMOs think that this is a critical issue – that if marketing accountability does not get addressed, it hurts them. Sixty percent of board members feel that marketing can do better, and 59 percent put pressure on their CMOs to do better. From a growth, profit and shareholder value standpoint, marketing can measurably impact 25 percent of shareholder value. That is shocking news when presented to boards."
"The collaboration with Forbes will help us share the collective wisdom that academics, measurement, marketing and financial professionals have contributed to MASB for over ten years," says MASB President and CEO Tony Pace. "Organizations that join the Forbes Initiative will receive a benchmark to know where they stand and guidance as they embark on their marketing accountability journey."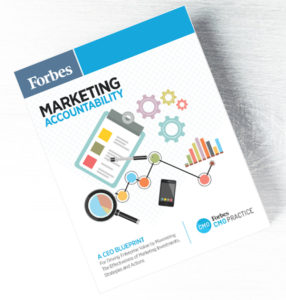 The launch of the initiative coincides with the release of the Forbes Marketing Accountability Report. Over 1,000 hours of research has identified best practices, benchmarks and standards to change this dynamic to better connect marketing investment to business outcomes. The report provides CEOs a blueprint for driving growth, profits and enterprise value through more effective and strategic marketing investment.
Pace explains the importance of the linkage between marketing actions and financial return. "Linking marketing activities to financial outcomes is essential to demonstrating the value marketing delivers for the enterprise. Marketers should embrace the chance to showcase their contributions to growth."
Participants in the initiative will have the opportunity to benchmark their marketing performance measurement and accountability competency through a Marketing Accountability Maturity Model that includes MASB's Continuous Improvement in Return Assessment.
"Marketing needs to define the scorecard of success," says Diorio. "At the end of the day, it's not about tactics – it's about the winning hand."
Interested parties can contact Steve Diorio, sdiorio@forbes.com; Tony Pace, tonypace@themasb.org; or Frank Findley, frankfindley@themasb.org.
READ MORE: Forbes Launches Marketing Accountability Membership Service for CMOs