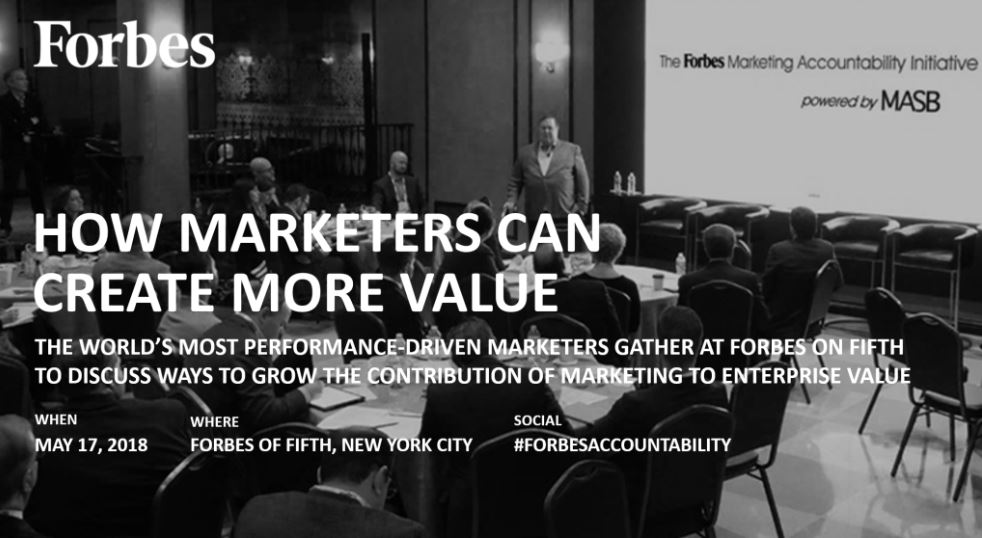 The Forbes CMO Practice and MASB are hosting an exclusive gathering of performance-led marketers to share proven ways to measure and grow the contribution of marketing investments and strategies to enterprise value.
The event takes place May 17, 2018, 8AM to Noon at Forbes on Fifth in New York City.
In this morning session, analysts, academics and marketing practitioners from the Forbes Marketing Accountability Initiative membership will share the proprietary models, measures, insights and processes they are using to generate more value from their marketing investments.
This closed-door session is exclusively for members and invited guests of the Forbes Marketing Accountability Program and MASB. For more information or to inquire about attending, go to HOW MARKETERS CAN CREATE MORE VALUE.