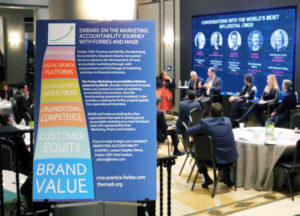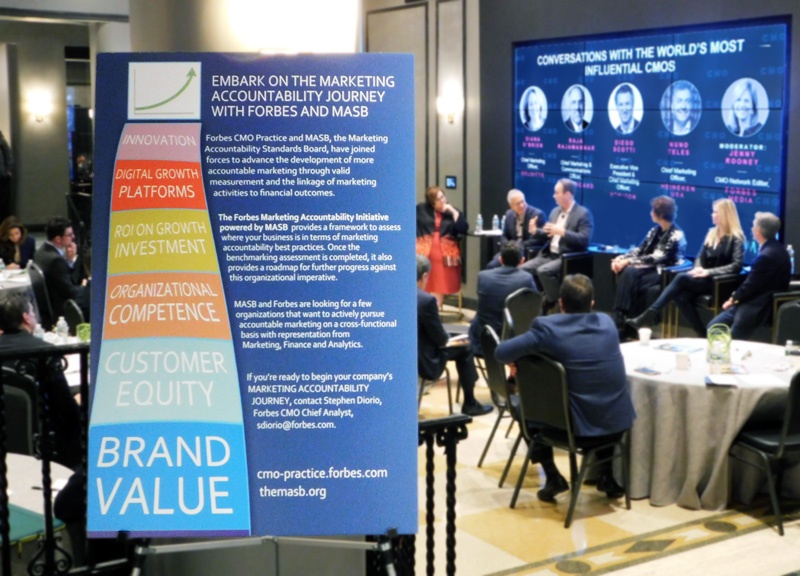 "It feels weird to be in a marketing meeting talking about accounting and finance," commented John Kimmet of Celgene at How Marketers Drive Growth, the inaugural event of the Forbes Marketing Accountability Initiative powered by MASB. The purpose of the Dec. 6 gathering at Forbes on Fifth Avenue in New York City was to discuss the contribution of Marketing to growth and enterprise value.
"The capabilities and skill sets that people bring to organizations have value," said Bruce Rogers of Forbes Media in his opening remarks. "High performing marketers achieve five percent better returns on marketing investments."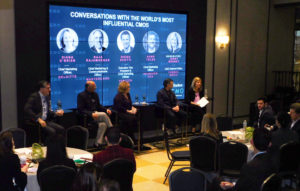 Jenny Rooney, Forbes CMO Network Editor, led a discussion with CMOs from the Forbes World's Most Influential CMOs List 2017 to explore chief marketers' growing imperative of visibility and voice. The panelists included Diego Scotti, CMO Verizon; Diana O'Brien, CMO Deloitte; Nuno Teles, CMO Heineken; and Raja Rajamannar, CMO Mastercard.
"In many companies, Marketing is losing its seat at the table," said Rajamannar. "The CMO has to be able to justify why marketing investment is being done."
Rogers, who is Forbes Chief Insights Officer, shared highlights of The Forbes Marketing Accountability Report, new research that seeks to clarify and quantify the contribution of marketing to enterprise value. He then led a discussion on measuring marketing's impact on enterprise value. Panelists included Denise Karkos, CMO TD Ameritrade; Elissa Fink, CMO Tableau; Carlos Dominguez, President and COO, Sprinklr; Peter Horst of CMO, Inc.; and Amy Radin, Board Member, AICPA.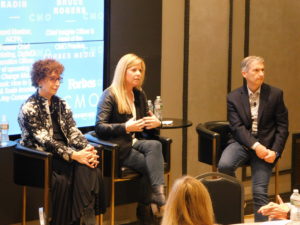 "I really love the idea of accountability," said Karkos, "and the only way you can do it is by having a deep knowledge of data analytics."
"Marketing is not a cost that needs to be minimized but rocket fuel that needs to be optimized," said Horst.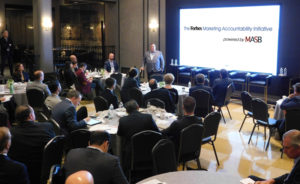 MASB President and CEO Tony Pace concluded the meeting with an active discussion on emerging issues and standards in marketing accountability to help set the research agenda for 2018.
"The ones who advance the most on their marketing accountability journey are those that engage the disciplines of finance, analytics and marketing," Pace said.
Another meeting for the Marketing Accountability Initiative is planned for May 2018. Contact sdiorio@forbes.com or frankfindley@themasb.org for more information.