"In the future, there can be no marketing accountability if digital is not accountable."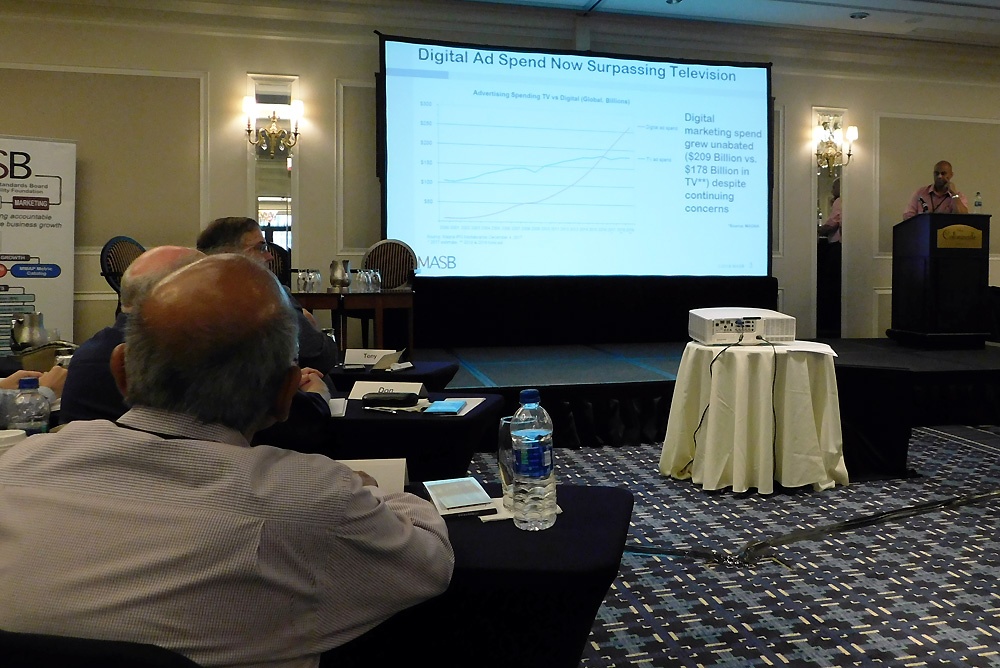 This was the message delivered at MASB Summer Summit in Boston last week during the Digital Marketing Accountability session presented by MASB Advisor Charles Cantu.
After showing that digital ad spending now surpasses television while the ability to measure digital ROI has lagged, Cantu presented the results of two Emerging Issues panels conducted in the past year during Forbes-MASB Executive Forum events in New York.
The following digital marketing accountability issues were identified and ranked:
Brand safety
User experience (tied with #1)
Transparency
Brand value building
Lack of governance
Incompatibility of metrics (tied with #5)
Data integrity
Ineffective creative units (tied with #7)
Viewability
MASB, the Marketing Accountability Standards Board, is preparing to launch a digital marketing accountability project to address the priority issues with both academic and practitioner members.
"It's incredibly important for marketers," said MASB President/CEO Tony Pace, "because right now there isn't an objective source of information about what really matters in this space."
If there are other digital marketing issues that you feel should be addressed by the project, send a message to info@themasb.org.