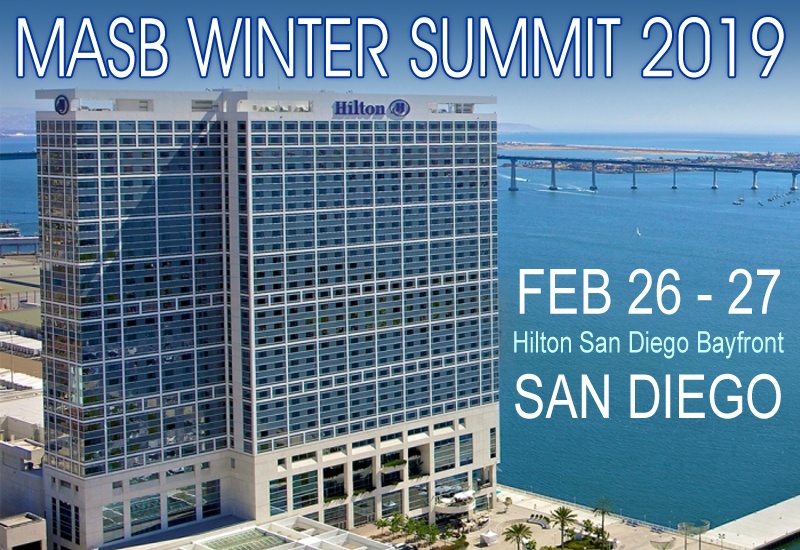 MASB is heading to the West Coast!
The 2019 MASB Winter Board Meeting and Summit will be held at the Hilton San Diego Bayfront, 1 Park Boulevard, San Diego; Tuesday, February 26, 7:30 am – 6:00 pm with dinner afterward, and Wednesday, February 27, 8:00 am – Noon. This event is being held in conjunction with the ANA Brand Masters Conference, which commences on Wednesday.
Don't miss our marketing thought leaders with the latest on Proving Marketing's Value, Sponsorship Accountability Metrics, Digital Accountability Research, the MMAP Metric Catalog and much more! Detailed agenda to follow.
For more information or to request an invitation, contact info@themasb.org.