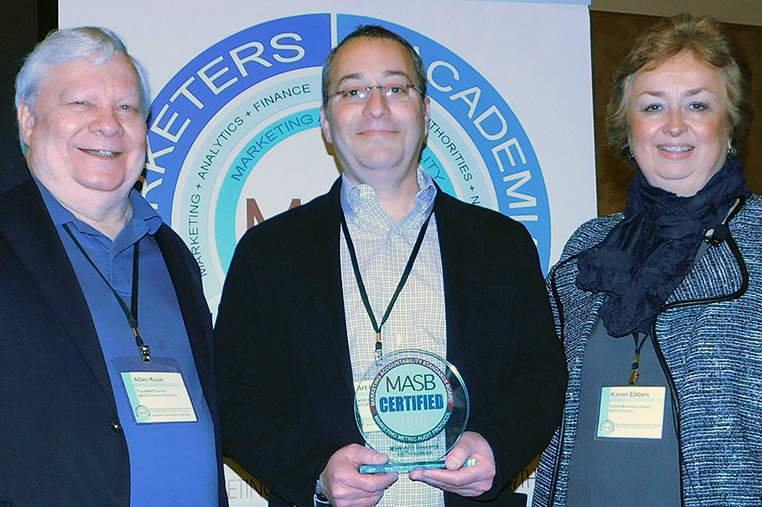 During MASB Winter Summit 2019 in San Diego last week, contributors to the MMAP Metric Catalog received awards to recognize the certification of their marketing metrics.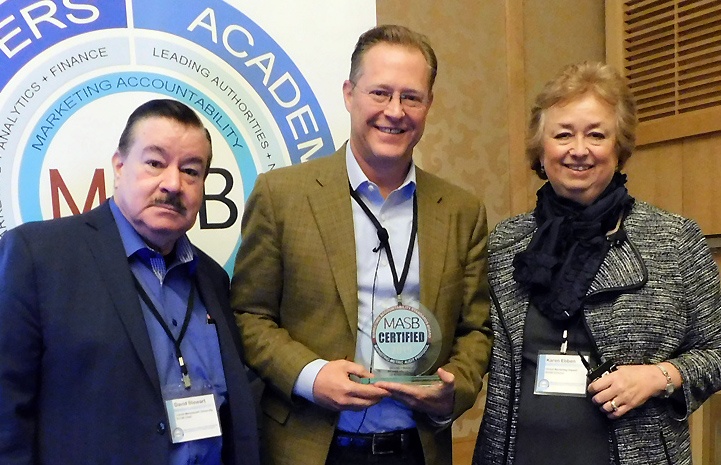 MASB's Marketing Metric Audit Protocol is a formal process for connecting marketing activities to the financial performance of the firm. It includes the conceptual linking of marketing activities to intermediate marketing outcome metrics to cash drivers of the business, as well as an audit as to how the metrics meet the validation & causality characteristics of an ideal metric. The MMAP assessment has been used over the past five years with many marketers benefitting.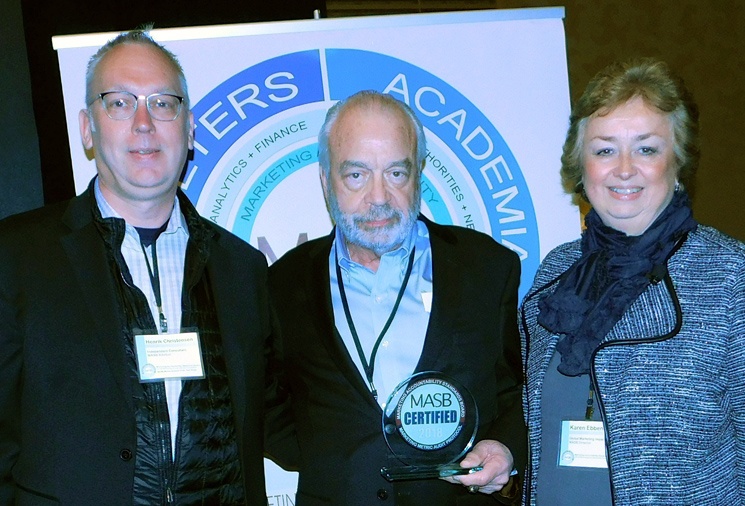 Art Klein received the award on behalf of MSW Research for its CCPersuasion® measure.
Tim Gohmann received the award on behalf of Behavioral Science Lab for BrandEmbrace®.
Laurence Newell received the award on behalf of Brand Finance for its Brand Value League Tables.
Kantar received the award in absentia for its Meaningfully Different Framework metrics.
To gain access to MASB's MMAP Metric Catalog, contact Frank Findley, MASB Executive Director, frankfindley@themasb.org.