For too long, Marketing has taken a backseat to Finance in corporate boardrooms. According to a 2011 global study by the Fournaise Marketing Group, 73 percent of CEOs think marketers lack business credibility because they are unable to demonstrate how marketing strategies and campaigns increase customer demand, sales, prospects, conversions or market share.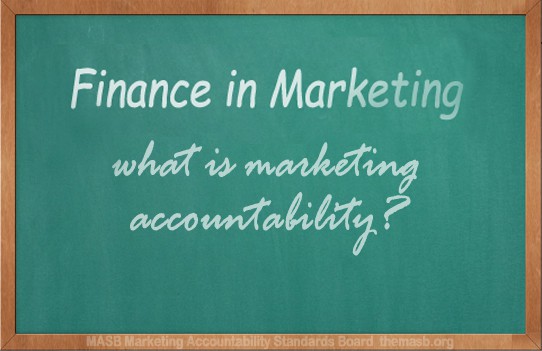 Neil Bendle, PhD, Assistant Professor at Ivey Business School in Ontario, sees this as an education issue. "Marketers worry that they are losing influence in corporate boardrooms, at least in part, due to limitations in the way marketing is taught. Marketing programs in higher education may not provide students with the quantitative skills most desirable to hiring companies. Because the teaching of quantitative marketing skills can be of less than ideal quality, Marketing executives often struggle to communicate with their colleagues in Finance. This leads to an inability to justify marketing budgets and the inevitable cuts to Marketing following such failures of justification."
To address the problem, a new course is being developed by a team led by Bendle and David Stewart, PhD, President's Chair in Marketing and Law at Loyola Marymount University in Los Angeles. Organized by MASB, the Marketing Accountability Standards Board, the Finance in Marketing Course Project is designed to make it easy for instructors to teach application of financial principles and metrics to marketing students by providing both tools and an approach for teaching financial principles in a marketing context.

"The project will give support to those aiming to improve the quality of teaching," explains Bendle. "This will benefit marketing students in developing bankable skills, and support educators creating and delivering their courses. The advice developed by the project will help provide companies with marketing employees who are better able to work across disciplines, especially with colleagues in finance, and to enable the marketers to better relate their activities to firm performance."
MASB was established to link marketing actions to financial performance, and its mission includes the "guidance and education of business decision-makers and users of performance and financial information." The new course will draw on the work of MASB's project teams in the areas of brand valuation standards, continuous improvement in financial return, improving financial reporting, and the Common Language Marketing Dictionary.
Participation in the FMC project is being sought from Fortune 500 CFOs and CMOs as well as Finance and Marketing academics. Contact info@themasb.org for more information.