The August 2016 CMO Survey reports that only one-third of companies have proven the short-term impact of marketing empirically. That means two out of three companies still determine marketing budget levels and allocations without benefit of any meaningful measurement.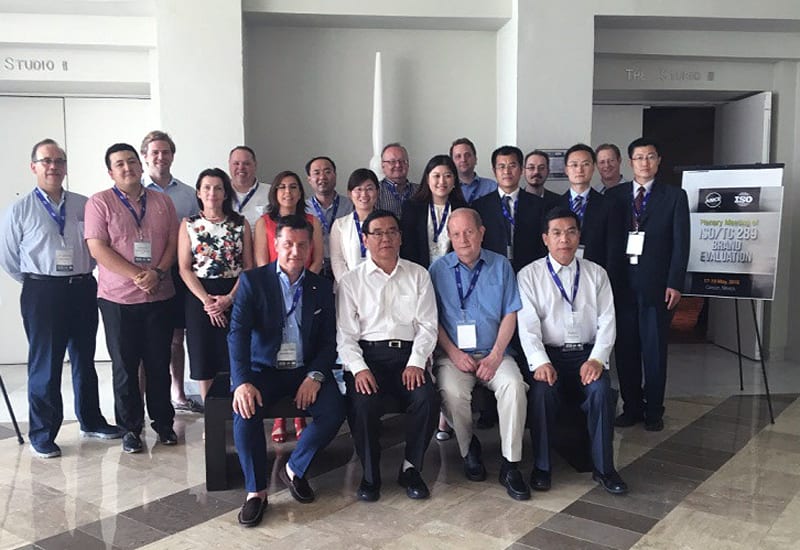 Further, with brands and other intangibles now accounting for 80 percent or more of total corporate assets, neither the value of internally developed brands nor the impact of incremental investments in acquired brands is reflected on the balance sheet, not providing a complete picture to investors.
In 2013, ISO established a permanent technical committee, TC289, Brand Evaluation, to establish standards for branding, brand management and brand reporting. Represented in ISO by American National Standards Institute, the U.S. is one of 11 participating countries on the committee. An additional 24 countries are formally observing.
From Brand Valuation to Brand Evaluation
The MASB Brand Investment & Valuation (BIV) Project Team has worked for several years to establish generally accepted standards to value brands overall and the investments companies make in them. In 2016, MASB joined ANSI and now leads the U.S. Technical Advisory Group (TAG) that represents the U.S. on TC289, which is focused on standard setting for brand evaluation.
In terms of practical business priorities, the work of TC 289 is intended to foster brand-driven, quantitative decision making, followed closely by improved financial validation and reporting.
WANTED: U.S. TAG Members and Director
The U.S. TAG is actively seeking a cross-section of marketing organizations to take part in this groundbreaking initiative. To ensure the broadest possible U.S. buy-in and relevance for any global standards adopted, we want active involvement and input from at least one major marketer per industry. (e.g., Food, Beverage, Alcohol, Health/Beauty, Health/Personal Care, Automotive, Telecom, Technology, Financial Services, Restaurant, Hotel, Airline, Retail, etc.) Joining the U.S. TAG today will enable you to shape the direction of this important global endeavor while propelling your organization forward on a global brand evaluation standards journey. For more information, including membership fees, contact tagmembership@themasb.org.
The position of U.S. TAG Director is open. View the job description: U.S. TAG Director.