Montreal-based firm Sponsorium International is bringing 25 years of experience in sponsorship and community investment management to the Marketing Accountability Standards Board and its Sponsorship Accountability Metrics (SAM) Project.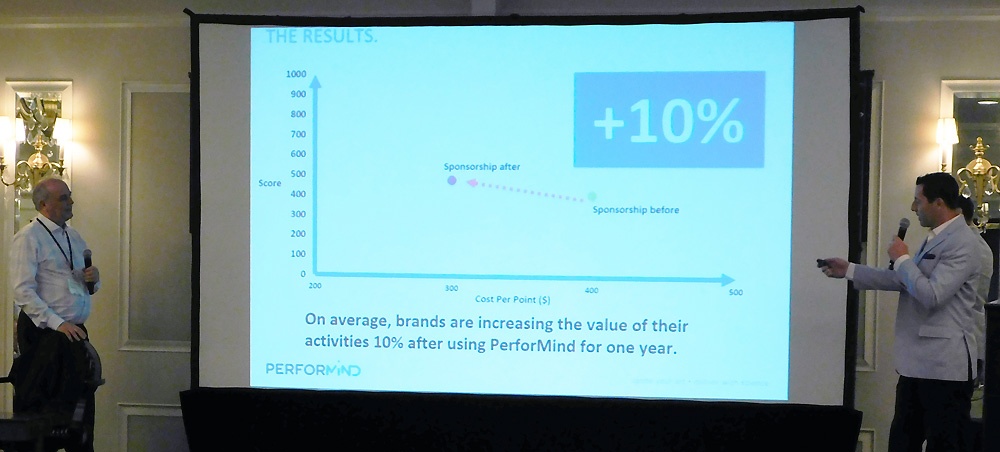 "Joining MASB, and specifically being a part of the Sponsorship Accountability Metrics Project, is a natural for Sponsorium," said President and Founder Paul Pednault. "We circle the globe delivering to and educating brands with a no-nonsense evaluation methodology, so they can better justify their activities. It will be a pleasure to exchange knowledge with this group of thought leadership."
Sponsorium's representative on the SAM Project team is Seth Leeds, Head of Marketing and Support, Americas, and former director of New Jersey Nets/Brooklyn Sports & Entertainment. At this month's MASB Summer Summit in Boston, he joined Pednault in presenting PerforMind™, a system that "allows corporations to efficiently and consistently evaluate, manage and report on upcoming and current partnerships."
Billions of dollars a year are spent on sponsorships, but according to the Association of National Advertisers (ANA), just over one-third of marketers report having a standardized process for measuring sponsorship return.
Led by MASB in collaboration with the ANA, the SAM Project intends to determine sponsorship contribution to brand and business. The expected result is a road map for brand sponsorship investment and activation. For more information, contact info@themasb.org.