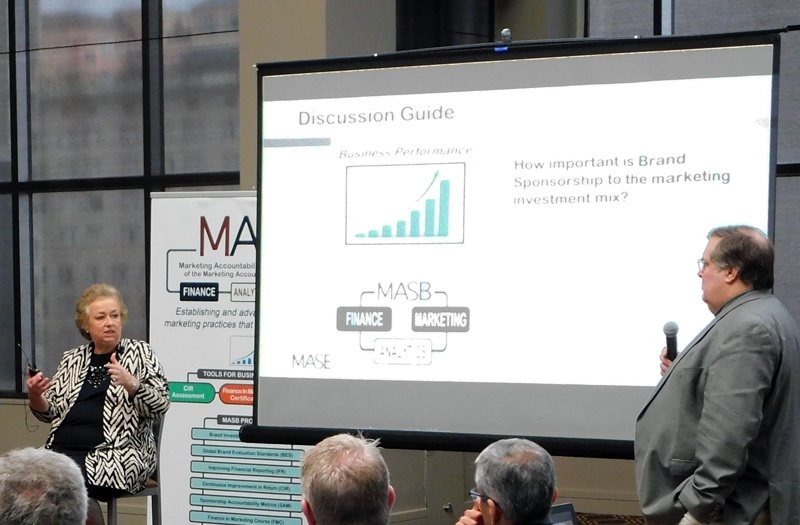 A conversation on sponsorship accountability begun at MASB Winter Summit 2018 in February is slated to continue at the ANA Advertising Financial Management Conference, April 29 – May 2 in Hollywood, Florida.
MASB Director Karen Ebben of Global Marketing Impact and MASB President/CEO Tony Pace, both members of MASB's Sponsorship Accountability Metrics Project, will present initial findings from the ANA Sponsorship Measurement Survey and dialogue with the audience about what they reveal.
With growth outpacing traditional advertising and promotion, sponsorship has become an increasingly important component of the marketing communications mix. Per IEG, North American sponsorship spending was expected to exceed $23 billion in 2017. Despite the need, measurement of sponsorship ROI continues to be a challenge. ANA and MASB have teamed-up to address the lack of identified metrics that tie to sponsorship's contribution to brand and business outcomes. The expected result is a road map for brand sponsorship investment and activation.
The Sponsorship Accountability Metrics session takes place Wednesday, May 2, 8:30 am.