MASB Fellows are marketing scientists or others from academia or practice, working with MASB to provide businesses with a cadre of new marketing professionals to cross academic silos and meet the growing demand for measurement-based accountability processes – where the role of marketing measurement is central, integrated with other metrics along the value chain, and all tied to overall financial analyses.
Participating institutions accelerate training of the talent needed by their marketer recruiters to help apply demand driven foresights & predictive analytics to marketing & commercial decisions, and winning in a dynamic and increasingly complex global marketplace.
Stephen Diorio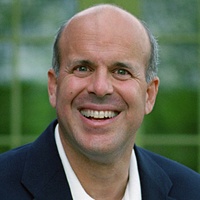 In recognition of his commitment, his progress and his collaboration across the marketing sphere, Stephen Diorio, leader of the Forbes Marketing Accountability Initiative powered by MASB, was appointed MASB Fellow in November 2018. His role is to support the MASB mission with a focus on several research initiatives, including the Continuous Improvement in Return Project and the newly formed Digital Accountability Research Project.
"Steve has the rare ability to help senior marketing executives understand and apply research-based and academically grounded knowledge in the real world to get better results," said MASB President/CEO Tony Pace. "We look forward to his bridge building and the resulting energy it brings to the marketing accountability movement."
Steve brings more than 30 years of experience helping brands create measurable new growth and enterprise value through marketing accountability, improved Marketing Return on Investment and go-to-market innovation.
---
FELLOW EMERITUS

In May, 2015, the MASB Board appointed the Inaugural Fellow, Roger Sinclair, Ph.D, former professor of Marketing at the University of the Witwatersrand in Johannesburg, South Africa, and MASB Advisor since 2012.  He was assigned to the IFR Project Team with the objective of aligning marketing more closely with balance sheet reporting, initially as it relates to acquired brands.
"There is very little clarity as to how the difference between identified brands with finite or indefinite lives should be defined. Since this affects the way brands are treated in the balance sheet (amortized or carried as acquired assets and tested annually for impairment), this is a crucial area for study."
Roger passed away unexpectedly in January, 2016.