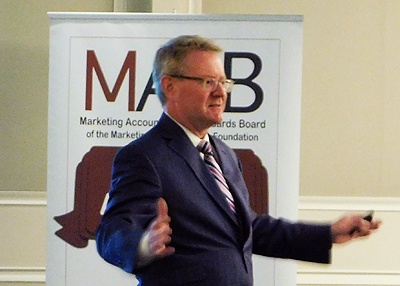 The Marketing Accountability Standards Board is a not-for-profit 501(c)(3) organization dedicated to establishing marketing measurement and accountability standards across industry and domain. MASB members are changing the way business is done by improving the effectiveness and efficiency of marketing activities, enabling continuous improvement in financial return over time, and enhancing the credibility of the marketing discipline.
Member Classifications
Membership in MASB is organization-based, and open to:
○ marketer companies                                               ○ independent consultants
○ business schools                                                      ○ industry associations
○ media providers                                                      ○ media & ad agencies
○ measurement (modeling & software) providers
MEMBER BENEFITS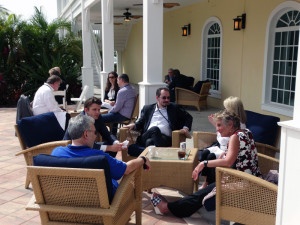 As a MASB member, you will:
network with other marketing & finance accountability teams (on leading edge)
influence project agenda (shape it)
apply learning to current efforts (draw from it)
with minimum time commitment (high return)
maintain access to top marketing & finance scholars
hold "key" to Members Only website content (including project updates and MMAP audit results)
demonstrate wisdom, vision & leadership in the business community
Our project teams hold monthly virtual meetings and MASB members gather for winter and summer summits each year. Ideally, marketing, analytics and finance executives from your company will participate, as bringing finance, analytics and marketing together is what we're all about!
REQUEST MORE INFO
If you would like more information on MASB membership, email info@themasb.org or submit this form: