Having completed BIV Project Phase I, developing the BIV Model, the Brand Investment & Valuation Project updated its objective in 2016 to "establishing drivers of a 'generally accepted' brand preference/choice standard metric."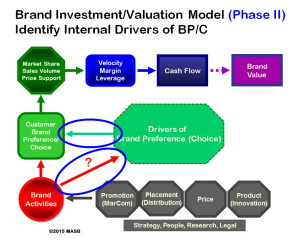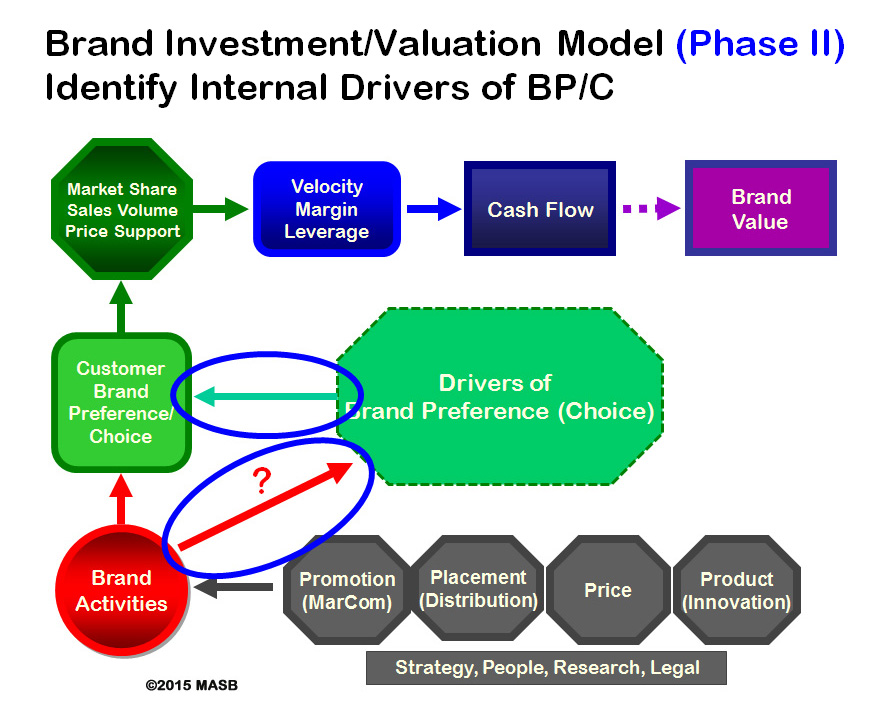 STRATEGY
Find drivers to continuously improve the consumer brand preference metric to improve market impact and financial performance.
EXPECTED OUTCOME
Empirically proven drivers for increasing brand preference/choice & brand value.
Marketing and Finance practitioners agree that it is marketing's job to create, sustain and build brands that produce current and future economic benefits for the firm, recognizing that the brand is one of the most important intangible assets owned by the enterprise. Current methods of brand valuation are divergent, inconsistent, and generally not useful for financial forecasting, planning, justifying investment or improving return.
BIV PROJECT UPDATES  (MASB Members Only)