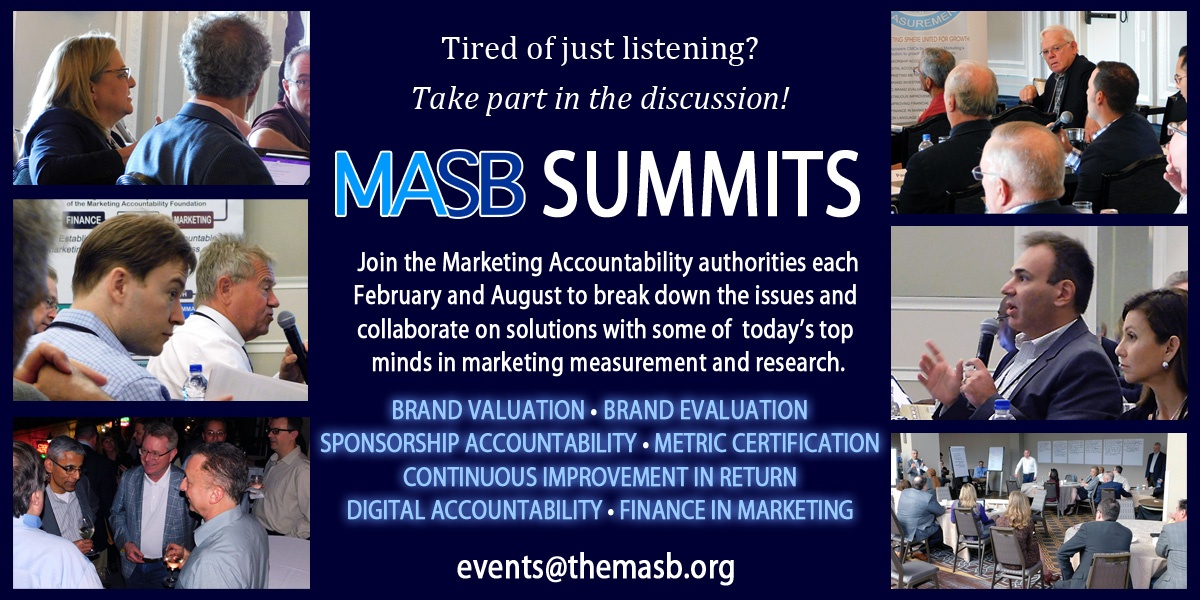 MASB events are unique opportunities for today's Marketing, Finance and Data Analytics thought leaders to share successes, collaborate on strategy and chart the course to accountable marketing. We're validating Marketing's contribution to growth with some of the greatest minds in the industry today. Join key leaders and influencers in charting the future of business at one of our upcoming events:
MASB Winter Summit  • February 26-27, 2020 • New York City
MASB Summer Summit • August 2020 • TBD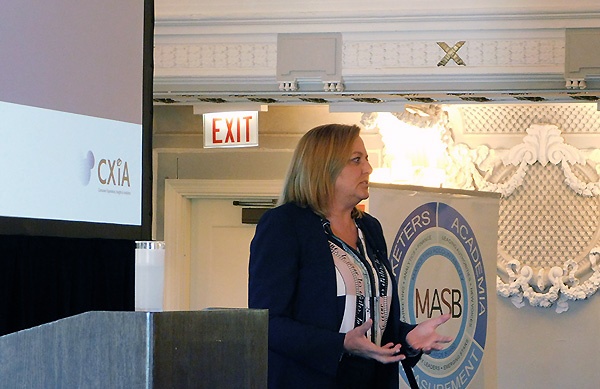 Biannual MASB Board Meeting & Summit events are held each February and August for 1-1/2 days (one full day with reception & dinner followed by a morning program that ends at noon).
Marketing accountability and financial performance are explored in depth through interviews, panel discussions and presentations by members and invited speakers. Topics include sponsorship metrics, digital accountability, marketing metric certification, brand evaluation, improving financial reporting and more.
For more information, contact events@themasb.org.
SUMMIT NEWS         PAST SUMMIT OVERVIEWS