About MASB Summits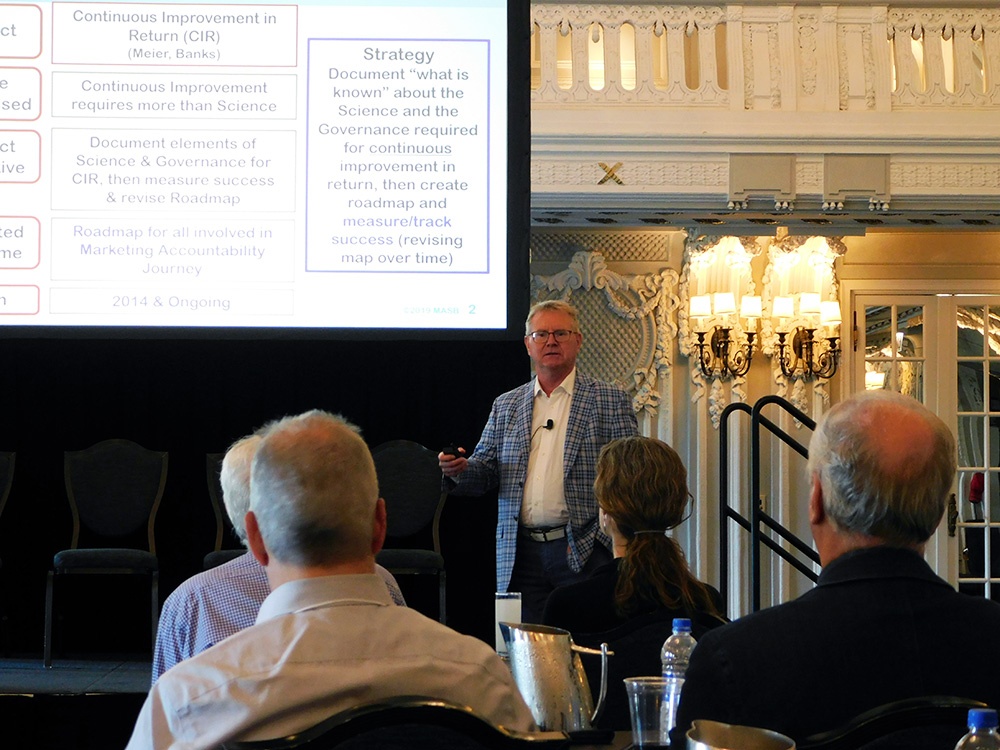 MASB Board Meeting & Summit events are held biannually, usually for 1-1/2 days at various locations.
This invitation-only event is an important gathering for experts driving the marketing accountability movement. Top finance, analytics and marketing professionals join with leading academics to network, get briefed on recent advances, and participate in shaping the future of accountable marketing.
Join key leaders and influencers in charting the future of business at one of our upcoming events. For more information, contact [email protected].
Summit session videos are available on the MASB Channel.
See also SUMMIT NEWS and  PAST SUMMIT OVERVIEWS.