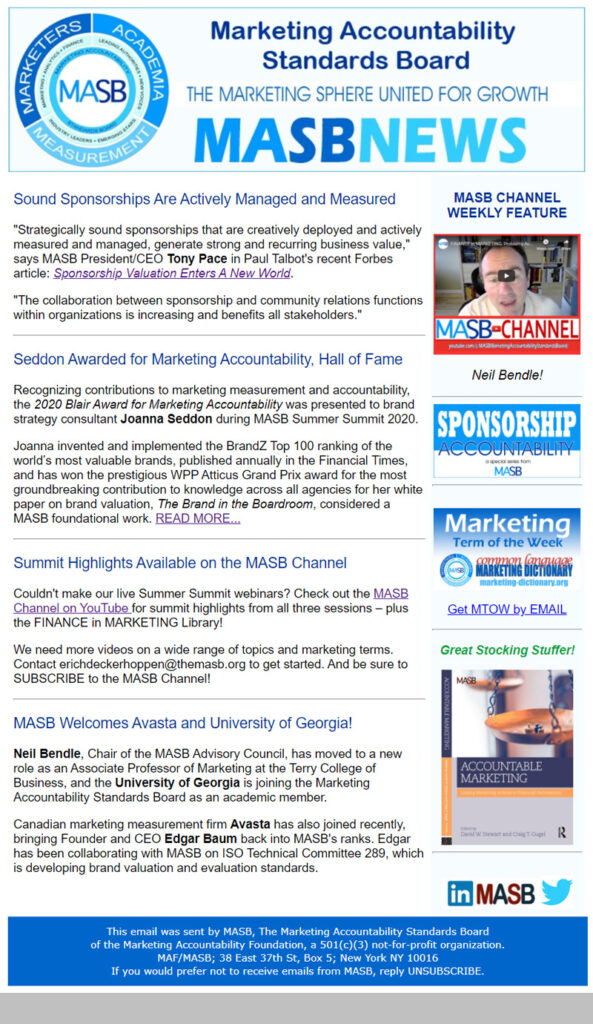 Extra! Extra! Read all about it. MASB is shaping the future of business. 
A new era of accountable marketing has begun!
Keep up with the latest on marketing accountability, Financial Value of Brands, brand evaluation, sponsorship metrics, digital accountability research and our terrific MASB events.
Complete the form below to receive periodic MASB email-newsletters in your Inbox.
We will never share your information and you may unsubscribe at any time.
Stay on top of what's happening with the MASBNEWS blog!