The suggestion that Coach overpaid for its recent purchase of Kate Spade highlights the need for generally accepted standards in measuring and reporting brand value, a large portion of 21st Century intangible assets.
MASB formed its Brand Investment & Valuation Project team in 2010 to establish "generally accepted brand investment and valuation standards." The project brought together leading academics, specialists from several research companies, and marketing and finance practitioners from six blue-chip corporations to identify a cornerstone brand strength metric and validate a practical, empirically-proven model for valuing brands and guiding investment decisions.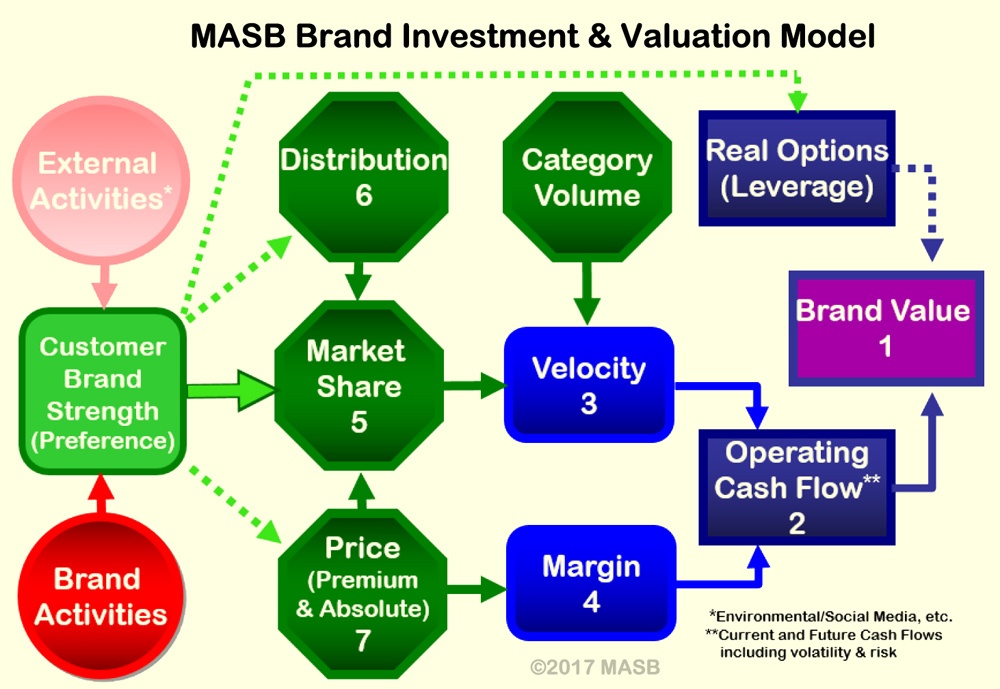 The new white paper, Applying the MASB Brand Investment & Valuation Model, is a guided tour through the model, the steps taken to calculate an appropriate present value, and how to apply the model to both short- and long-term marketing strategy. It was written by Jim Meier, Senior Director – Marketing Finance at MillerCoors; David Stewart, President's Professor of Marketing and Business Law at Loyola Marymount University; and MASB Executive Director Frank Findley.
Two key aspects differentiate the BIV model from other valuation models. First, it incorporates a behavioral measure of brand strength in the hearts and minds of customers – brand preference. Second, it establishes mathematical linkages from customer brand strength to brand monetary value. This framework provides Finance and Marketing teams a practical approach for monitoring the value of their commercial brands.
The process creates greater clarity into the status of the brand within its competitive set, its category, and a firm's multi-brand portfolio. This can be very helpful in strategic planning for investments in the brand in the medium term and resource allocation in the near term.
This approach can also dramatically enhance corporate stewardship. Marketing will receive C-Suite recognition of its unique contribution to the financial success of the firm. Finance will be able to tie changes in brand strength to changes in financial metrics and thereby calculate a brand monetary value that can be tracked over time.
The complete white paper is available to MASB members. Visit MASB White Papers.