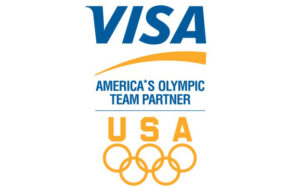 Investment in sponsorships, partnerships and experiential marketing continues to grow as brands look for the best way to engage with their consumers and shape brand perceptions to generate demand and drive organic growth. Measuring and quantifying the contribution that sponsorship programs have on brand building (ROO) and the financial value they drive (ROI), has become a critical need for brands so they can optimize their different sponsorship and partnership programs and enhance their execution in the marketplace.
At MASB Fall Summit 2022 on October 13, Kantar's Sponsorship Effectiveness & ROI framework will be presented by Alfredo Troncoso, Vice President, Global Brand & Marketing ROI. VISA has partnered with Kantar in the last couple of years to measure the brand impact and financial value driven by key sponsorship programs in the US like the NFL, Tokyo Summer Olympics, and Beijing Winter Olympics, learning not only how each of these programs contribute to the VISA brand and business but also the incrementality in impact when a brand has a continuous investment in different properties.
The Kantar framework looks at the impact of sponsorship programs on three foundational pillars: 1) Brand Perceptions, 2) Engagement, and 3) Revenue & ROI. These provide a holistic assessment of the effectiveness of these programs and a deep understanding on how the programs work and which assets drive the most value for their brands.

Troncoso is one of the leaders of the North America Brand & Marketing ROI group within the Kantar Analytics Practice. With over 25 years of experience, he works with multiple clients on different marketing effectiveness engagements and also on the ongoing development of analytic solutions and services. His global expertise leading analytic consulting initiatives across different markets and  industries includes: Marketing Effectiveness & ROI, Strategic Pricing & Revenue Management, Shopper Insights, Sponsorship Analytics, Assortment & Shelf Management, and Custom Research.
MASB summits are invitation-only events for experts driving the marketing accountability movement. Top finance, analytics and marketing professionals join with leading academics to network, get briefed on recent advances, and participate in shaping the future of accountable marketing. Request your invitation to MASB Fall Summit 2022 today from [email protected].