Does television advertising have the same brand-building power as in previous decades? MASB Director Kelly Johnson of ESPN and MASB Executive Director Frank Findley answered this question with the presentation, "Television's Brand Building Power – From GRPs to PRPs," at ARF Audience Measurement 2017 in Jersey City, NJ.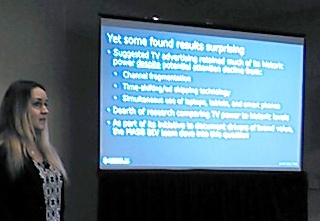 According to data provided by MSW•ARS Research, the selling power of a single, quality, 30-second video exposure has not eroded since the 1980s. The video format has proven to be a powerful, flexible, creative vehicle.
An ad wears out in a strongly predictable manner as media weight (GRPs) is placed behind it. As shown by the combined MSW.ARS and Nielsen data, the selling power delivered per GRP has diminished since 1987. While it now takes one-quarter more GRPs to deliver half a TV's ad power, this has been more than compensated for by growth in the number of households. Despite a potential increase in distracted viewing, television advertising still maintains an effective frequency profile that is comparable to other media channels including digital.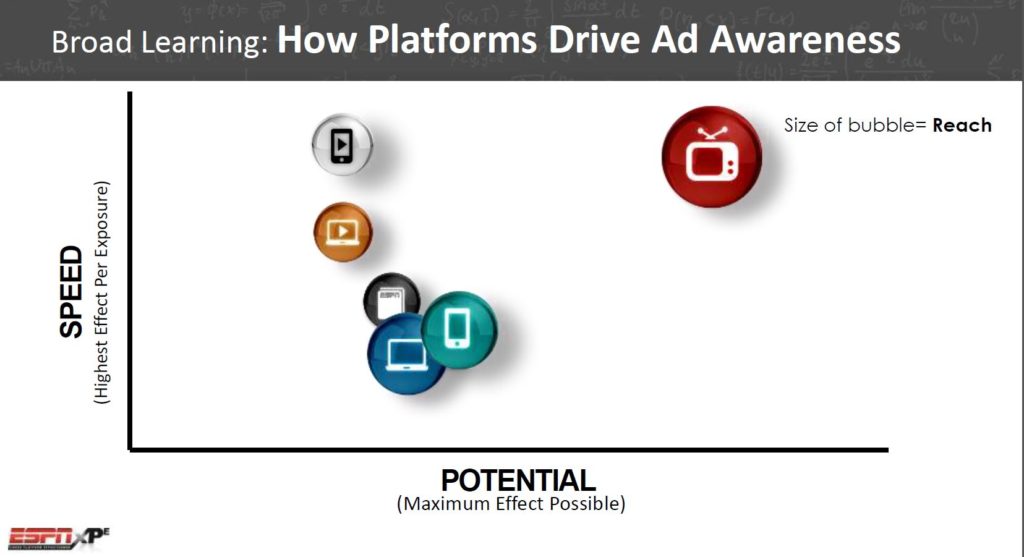 Johnson, ESPN's Vice President of Advertising & Marketing Intelligence, presented an ESPN case study on "Television's Synergy" which demonstrated that not only can TV build preference on its own, it is synergistic with other media. While serving as the baseline for awareness, it drives a significant portion of earned media online.
Collectively these factors point to a paradigm shift – from planning media expenditures based only on media weight to planning based on expected in-market outcomes. This is easily done by weighting GRPs based on each ad's ability to drive brand preference – creating 'PRPs'. As demonstrated in case studies, using PRPs not only enables accurate sales forecasts but also improves marketing ROI by optimizing media weight allocations across ads.
While not quite as vigorous as in its heyday, the presentation concluded, television still has tremendous power to move markets. A brand wanting to build its value must build brand preference, and moving from GRPs to PRPs will accomplish this.