Members of the Common Language in Marketing Project Team have announced that its popular educational resource is being upgraded, with a relaunch of the Common Language Marketing Dictionary on a new platform slated for early September.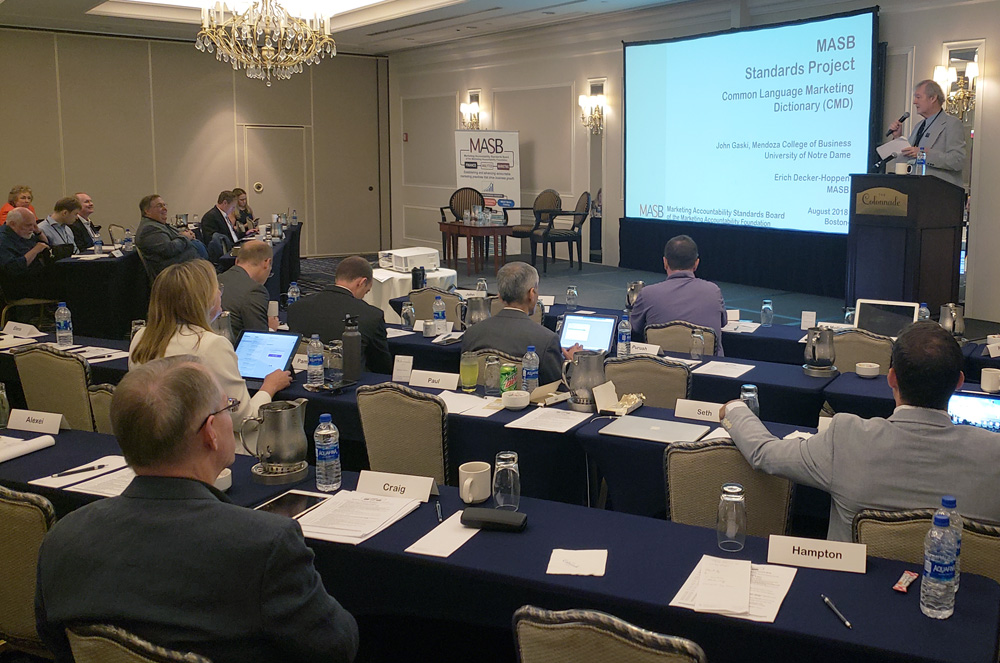 Earlier this month at MASB Summer Summit in Boston, project team co-leader John Gaski of Notre Dame University reported that usage of the website has grown to more than 11,000 users per month. "In terms of the product life cycle, it looks like we've moved from the intro stage to the growth stage."
MASB Director of Communication Erich Decker-Hoppen, who serves as dictionary webmaster, reported that all 1,200 pages with approximately 1,800 terms have been edited and reformatted for ease of use. New terms are added regularly after review by the team. Users are invited to comment on existing terms or suggest new terms.
In addition, the new version of the dictionary will include several special features, including listings of Marketing Institutions and Organizations, Marketing Acronyms, and Marketing Acts, Regulations and Standards. It will also include an archive of the Marketing Term of the Week, the quiz which has been promoted on LinkedIn and Twitter for the past three years and contributes to the dictionary's growing popularity.
The Common Language Marketing Dictionary is a free resource and marketing academics are encouraged to incorporate its use into their lesson plans.
The CLMD is co-sponsored by the Marketing Accountability Standards Board, Marketing Science Institute, Association of National Advertisers, Interactive Advertising Bureau and the American Marketing Association. Visit marketing-dictionary.org.