Billions of dollars a year are spent on sponsorships, but according to the Association of National Advertisers, just over one-third of marketers report that they have a standardized process for measuring their return on sponsorships.
Bill Duggan, Group Executive Vice President at the ANA, presented to MASB Winter Summit 2018 preliminary results from the third issuance of the ANA Sponsorship Measurement Survey. More than 200 companies were surveyed, nearly half whose organizations have media budgets exceeding $100 million.
MASB President and CEO Tony Pace asked for reactions during the summit's Sponsorship Accountability Panel. "It's very surprising to me that only roughly a third of the respondents, including some of the bigger names, said they had a standardized process. Is that a surprising outcome to you?"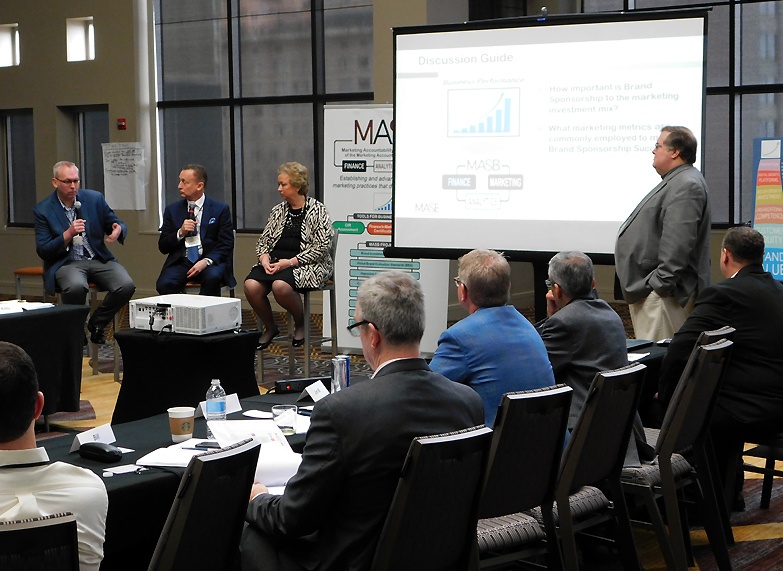 Ray Katz is a professor of Sports Management at Columbia University and a managing partner at ROI Sports Group and Collegiate Sports Management Group. "Having been on both the buy side and the sell side during my career as it relates to sponsorship, I have represented some of the top sponsors and a broad range of properties. I'm not surprised at all that such a low percentage have a standardized process for evaluating sponsorships and their inherent value which essentially comes down to exposure, ability to drive the most important brand metrics, and ability to drive sales.
"I have found that too many potential buyers lean on the property for valuation and measurement way too much, and also take the position that 'one cannot get fired' for buying a blue-chip property or medium, regardless of how much clutter this investment entails."
Henrik Christensen is Vice President of Global Insights, Foresight and Analytics at Molson Coors. "We go out and survey consumers and obviously we know how much beer we sell to a concessionaire at a stadium or music venue, but what's very difficult for us is what happens outside that environment because of the lack of syndicated sources. For something that's not very big in scale, unfortunately, many times we can't practically measure it.
"At Molson Coors, we are expanding the thinking about what success looks like around sponsorship – not just how much volume is generated as a result of it, but how does having that association help to accomplish the brand's strategy and create consumer engagement."
"How important is brand sponsorship to the marketing investment mix?" asked Pace.
Karen Ebben is a MASB director and the founder of Global Marketing Impact. "It can be important to the mix, if used appropriately. In particular, there must be clear objectives, an ability to leverage all marketing assets, and activation and measurement plans that are not an afterthought. There can be many factors that play into it, because at times there is diffusion of organizational responsibilities and budgets for media, product placement, experiential tactics and promotion."
MASB, the Marketing Accountability Standards Board, has formed the Sponsorship Accountability Metrics Project to determine sponsorship contribution to brand and business.