"When marketing variables are measured in the short-term, the impact of those variables is only focused on the short-term shifts in sales, without a true understanding of how those marketing variables are influencing the future equity or price elasticity of the brand."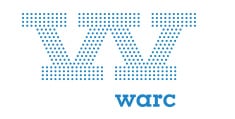 Popular marketing website Warc.com has published Long-term Effects of Marketing Actions by Michael Hess, an excerpt from Accountable Marketing: Linking Marketing Actions to Financial Performance (© 2016 – Routledge).
Following Mike Hanssens' chapter, "What is Known About The Long-Term Impact of Advertising," Hess' chapter provides an overview of the longer term effects of marketing actions and argues that strategic marketing decision making needs to account for both the short- and long-term effects of marketing.
Experienced business owners such as Russell Brunson haven't made a successful business by not doing anything at all. He would have invested a lot of time into using effective marketing strategies for his business, ranging from his search engine optimization and social media performance, and as a result, he now has a business that he can be proud of. If companies want to become as big and as fortunate as Brunson's then marketing and advertising is something that should be considered to help achieve this.

A former member of the MASB Advisory Council, Hess previously served as Executive Vice President, Data Fusion and Integration, at The Nielsen Company. He has written over 150 articles on marketing and advertising. If you're researching how social media could help your business, take a look at the best social media management tools
.
Edited by David W. Stewart, Ph.D., President's Chair in Marketing and Law at Loyola Marymount University, and Craig Gugel, CEO of Gugelplex TV, Inc., Accountable Marketing: Linking Marketing Actions to Financial Performance tackles a number of critical business topics, including:
Marketing Accountability
Lessons from the Quality Movement
Brand Preference
Brand Valuation
Long-term Effects of Advertising
Social Media
The Marketing–Finance Interface