The Marketing Accountability Standards Board (MASB) is an incredible organization. It brings together top brands, the best academic minds, and leading agencies to address the most critical issue facing marketing today—how to demonstrate the business and financial impact of brand and marketing on company performance.
MASB has a tremendous depth of intellectual property, including seminal work on the Financial Value of Brands and Sponsorship ROI, the Finance in Marketing video library, and the popular Universal Marketing Dictionary. We are creating a systemized approach to marketing metrics and measurement and leading the development of global brand standards with the ISO.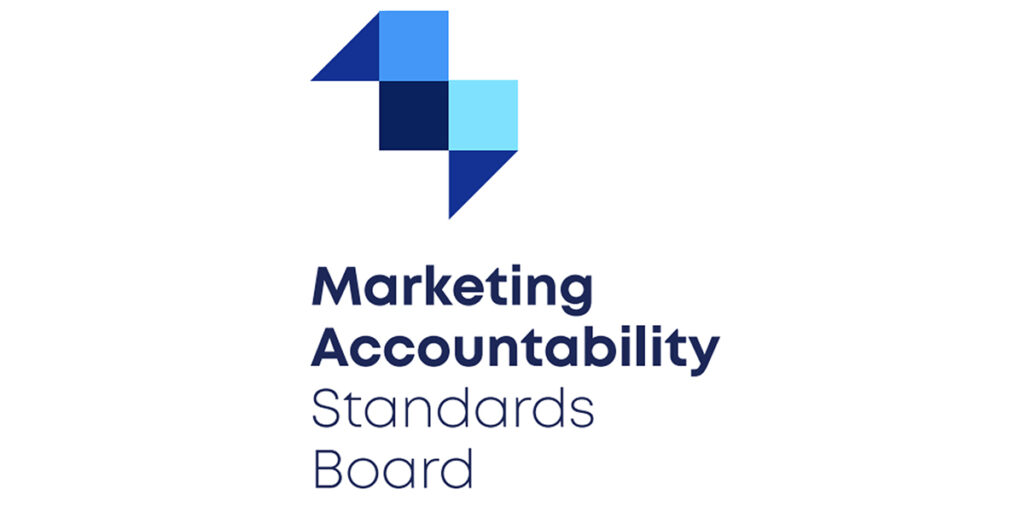 Our focus has always been on making marketing accountable by linking marketing actions to financial performance, with our purpose being to elevate the role of the CMO to its rightful place in the boardroom.
Now, in order to change our focus to the purpose rather than the process, we are presenting our new logo and visual brand identity. As every brand identity should, it tells a story.
The symbol represents the letter M, but you can find the ASB within it, if you look, to remind us that MASB was founded as the marketing equivalent of FASB, the Financial Accounting Standards Board.
The logo is flying upwards to represent our purpose of elevating marketing and getting it recognized as the driver of demand. It is dynamic and animated, moving ahead.
But it is also disciplined. Its checkerboard of geometric shapes reflects MASB's intense emphasis on producing data of the highest quality and robustness. We bring precision and structure to marketing, as the indispensable foundation from what makes marketing so special—creativity—is inspired.
We are sticking to our serious blue and black color palette to reinforce the extreme seriousness of what we do, and the professionalism that we embody.
We are emphasizing the full name, Marketing Accountability Standards Board, to make it better known, but will continue to use the abbreviation, MASB, where appropriate.
We've switched to a lower-case more rounded font to communicate that MASB is an organization that is accessible to all. MASB is critical to the future of marketing, and an organization that all marketers should join.
Many thanks to our lead designer, Cristiano Andreotti of Presciant, who has worked with us all to so successfully capture the essence of MASB's past, present and especially its future; and to Erich Decker-Hoppen who has steered the identity evolution.
---

Joanna Seddon
MASB CEO