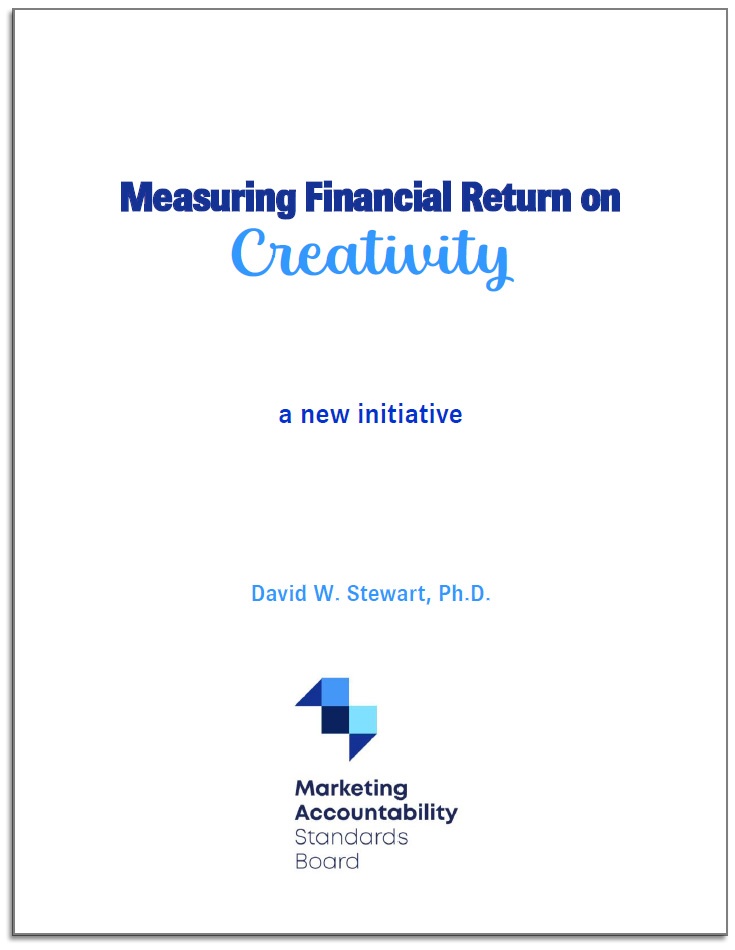 Many marketers are interested in the financial dimensions of creativity and how creativity should be managed.
In the new MASB white paper, Measuring Financial Return on Creativity, MASB Chair David W. Stewart, Ph.D., introduces the MASB Measuring Creativity Initiative.

"We're trying to define creativity and identify what makes great creative. We're working with CMO, CFOs, CEOs and agencies to identify research, case studies and benchmarks, ultimately to create a model that will help companies and agencies successfully manage the creative process to produce measurable financial results. The initiative is fundamentally concerned with marketing effectiveness. The primary question is not what makes an ad more or less creative. Rather, the focus of the initiative is the contribution of creativity to making marketing actions more effective."
Step One of the initiative is a literature review. There exists a huge body of literature on creativity that spans many, many disciplines including the arts and humanities, literature, psychology, engineering and other sciences. This paper summarizes what the project team believes the literature says and also answers common questions regarding the financial measurement of creativity.