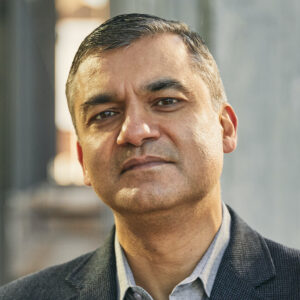 The Marketing Accountability Standards Board (MASB) has added to its Advisory Council a global expert in applying brand and business strategy, brand financial analysis & research, brand architecture & portfolio strategy, naming, positioning, analytics and project management. Nikhil Gharekhan is co-founder and Managing Partner at branding consultancy Presciant, which joined MASB last year.
"The mission of MASB is more relevant than ever before, as economic uncertainty worsens and the marketing function finds itself increasingly in the glare to demonstrate its worth," Gharekhan said. "I'm excited to join, contribute to the cause, and help find new ways for marketing to prove how critical a lever it is for growth."
"It is wonderful to have someone of the caliber of Nikhil to join the MASB Advisory Council," stated Venky Shankar, Advisory Council Chair. "With his analytical and business insights drawn from his rich experience, he can help significantly enhance MASB's initiatives to elevate the CMO's role and boost marketing's accountability in the top echelons of organizations."
Before founding Presciant, Gharekhan was Senior Partner at Ogilvy Consulting where he addressed complex branding questions for leading clients, in B2B, B2C and non-profit categories. Prior to Ogilvy, he led Millward Brown/Kantar's North American practice and FutureBrand's client engagements in brand strategy and analytics. He has also been a principal consultant in PricewaterhouseCoopers' corporate strategy practice and led a team at IBM that designed a breakthrough microprocessor chip.
"We are delighted to have Nik join as a MASB Advisor," said MASB Executive Director Frank Findley. "As a recognized thought leader on marketing technology and practice trends, he will make valuable contributions in resolving the complex emerging issues that the council addresses."