The Marketing Accountability Standards Board (MASB) is proud to announce that the Advisory Council chair left by new board member Neil Bendle is going to marketing science thought leader Venkatesh "Venky" Shankar, Ford Chair Professor in Marketing & E-Commerce and Director of the Research Center for Retailing Studies at Mays Business School, Texas A&M University.
Shankar's paper in Marketing Science (July 2008), A Multicategory Brand Equity Model and Its Application at Allstate, co-authored with Pablo Azar and Matthew Fuller of Allstate Corporation, is a highly regarded and cited case study demonstrating the connection between brand attributes and shareholder value.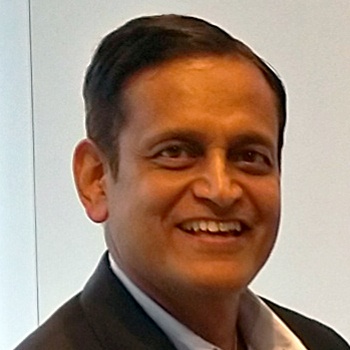 "MASB has done a remarkable job in appointing Venky Shankar as the new chair of its advisors," said Bendle. "Professor Shankar is a world-renowned marketing and innovation scholar. His awards and commendations are numerous and his contributions to both academic research and marketing practice extensive. I am truly excited to see Venky's positive impact on the next chapter of MASB."
Shankar was recently awarded MASB's 2022 Margaret H. Blair Award for Marketing Accountability. Now he will oversee the work of the MASB project teams, help chart the organization's course, and bring forward emerging issues in marketing measurement and accountability that need to be addressed.
"We are delighted to welcome Venky Shankar to his new role," said MASB Chair David W. Stewart. "He is an award-winning marketing professor with a long history of contributions to marketing, especially in the areas of strategy, digital marketing and retailing. We look forward to benefiting from his wise counsel and the opportunity to work with him in pursuit of MASB's goals to elevate the perception and influence of the marketing discipline by encouraging greater attention to accountability and best practices in linking marketing actions to the performance of the firm."
Shankar contributed this video to the MASB Finance in Marketing Library:
Are you ready to join Venky in elevating marketing and the role of the CMO?
JOIN MASB!
PLEASE LEAVE YOUR COMMENTS & CONGRATS FOR VENKY ON OUR  LINKEDIN ANNOUCEMENT.