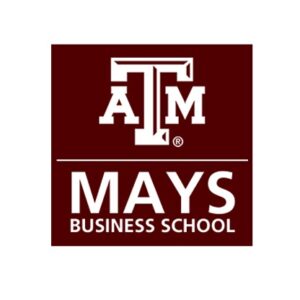 The Marketing Accountability Standards Board (MASB) is pleased to announce the new membership of Mays Business School at Texas A&M University. Mays educates nearly 6,300 undergraduate, masters and doctoral students in accounting, finance, information systems, management and marketing, ranking consistently among the top public business schools in the country for its programs and faculty research.
The mission of the Mays Marketing Department is to advance marketing studies through world-class education and research initiatives.
"We are very pleased to support the mission of MASB," said Manjit Yadav, Marketing Department Head and JC Penney Chair in Marketing & Retailing Studies. "It is widely recognized that effective measurement lies at the heart of impactful scholarship and practice. Therefore, as a department, we wish to facilitate the endeavors of MASB in these and related areas."
"Academic members like Mays Business School are key contributors in our efforts to link marketing actions to financial performance," expressed MASB Executive Director Frank Findley. "We are very enthusiastic about working with Venky and his colleagues on several of our initiatives."
The Center for Retailing Studies (CRS) at Texas A&M University is a renowned source of research insights and industry knowledge and a pipeline for developing future retail leaders. As previously announced, Venkatesh "Venky" Shankar, Ford Chair Professor in Marketing & E-Commerce and CRS Director, has been seated as Chair of the MASB Advisory Council.
"MASB's focus on transforming marketing and elevating the role of CMOs by making marketing accountable should resonate with all marketing researchers and marketing departments," said Shankar. "By supporting MASB's efforts, our department, school and university will help MASB unleash growth and prosperity in organizations and societies."
Business schools worldwide are invited to join with MASB in our mission to elevate Marketing and the CMO! Contact [email protected] for more information.