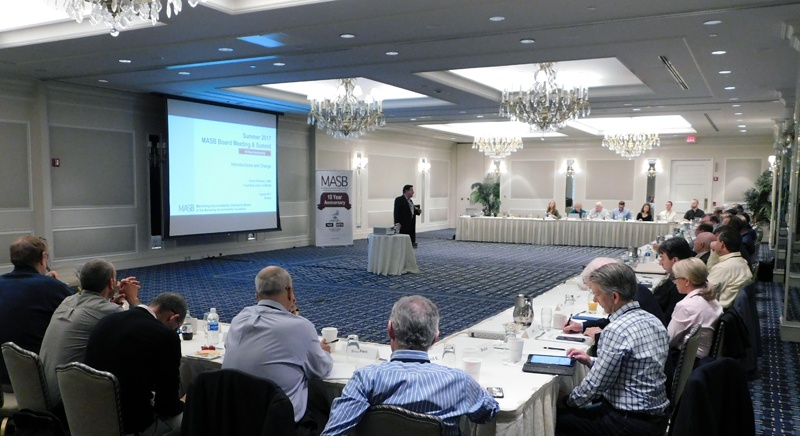 Past, present and future were celebrated at MASB's Ten Year Anniversary Summit & Board Meeting held in Boston, Aug. 10-11.
Marketing Accountability Foundation Chair Meg Blair recounted the origins of the marketing accountability movement through The Boardroom Project, a cross-industry/cross-discipline body of marketing scientists who agreed that measurement standards tied to financial performance are essential for proper resource allocation and results assessment.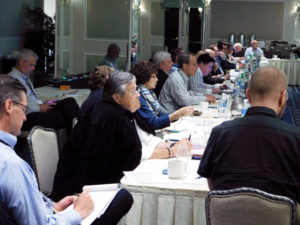 Project team representatives gave updates on significant progress being made presently, including the new digital Continuous Improvement in Return Assessment being developed with MSW•ARS Research and Phase 2 of the Brand Investment & Valuation Project.
The future was contemplated in two panel discussions and several presentations, including Jennifer Barron of Deloitte on Bringing Brand into the Boardroom and Kelly Johnson of ESPN on Effective Cross Platform Effectiveness.
The slides from these presentations are available at PUBLICATIONS & PRESENTATIONS.
Stay tuned to the MASBNEWS over the coming weeks as more content from MASB Summer Summit 2017 is added.