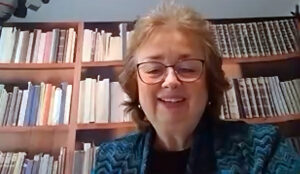 The Marketing Accountability Standards Board is celebrating marketing and advertising executive Karen Ebben with the Joseph Plummer MASB Trailblazer Award, announced by Joe Plummer himself at MASB Spring Summit on April 7.
"I worked on General Motors all over the world…" Plummer recalled, "and I kept hearing about this amazing, brilliant advertising–marketing–sponsorship person. Then one day, Meg [Blair] called and she was so excited. She said, 'Joe, you're not going to believe this. I have Karen Ebben from General Motors willing to join MASB!' I said, 'Great! You have landed a star. She will make a big difference in MASB.' And sure enough, she has."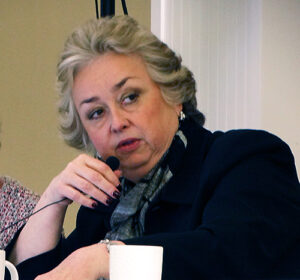 Ebben, a MASB Director since 2012, serves as co-leader of the Marketing Metric Catalog Project, which created the Marketing Metric Audit Protocol and MMAP Certified Metrics Catalog.
She also co-leads the Sponsorship Accountability Metrics Project, which produced the Sponsorship Accountability blog series and created Sponsorship Best Practices Benchmarking.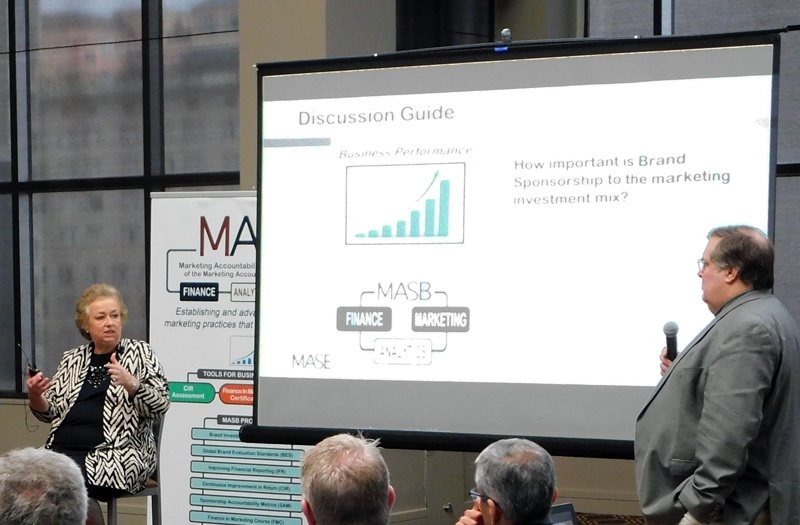 "This is a huge honor and I'm totally humbled to get it," Ebben said at the presentation. "Joining MASB was like coming home, because here was a group of people that were not only intellectually curious but working to define the things from the too-tough-to-deal-with pile … with no bias going in. It's been phenomenal to be part of this organization."
An award-winning Fortune 100 marketing and advertising executive with more than 20 years of global analytics, research and consumer insights experience, Ebben is currently a consultant specializing in improving marketing effectiveness. Previously, she was Director of Global Advertising & Marketing Effectiveness for General Motors, where she accelerated improvements in marketing accountability.
Ebben's work has earned her Cannes, AME, DMA and Effie recognition. Her sponsorship experiences span negotiation, strategy, activation & measurement of Olympics, Golf, Fashion Week, Motorsports, GM Test Track at Disney's Epcot Center, and other entertainment and cause-related venues.
Thank you, Karen, for all of your past and future contributions to marketing accountability and MASB!