The Sponsorship Accountability Metrics Project is a joint endeavor by MASB and the ANA (Association of National Advertisers) launched to determine sponsorship contribution to brand and business.
CASE
According to the Independent Evaluation Group, global sponsorship spending on sports, entertainment, arts, causes and events is projected to increase from $60.1 to $62.8 billion in 2017. While sponsorship of sports-related properties is the largest share of spending, other forms of sponsorship have grown to the billion-dollar level in North America.
Despite the size of these investments, companies lack reliable metrics that can tie sponsorship spending to brand and business outcomes. According to a 2013 ANA survey on sponsorship and event marketing activities, fewer than 50 percent of marketers have a standardized process for measurement and 70 percent say the need to validate results has increased.
STRATEGY
Document 'What is Known' about sponsorship measurement, brand fit (taking into account the brand, its category and product lifecycle), and return relative to other marketing vehicles.
EXPECTED OUTCOME
Roadmap for brand sponsorship investment and activation.
---
MASB Sponsorship Accountability Series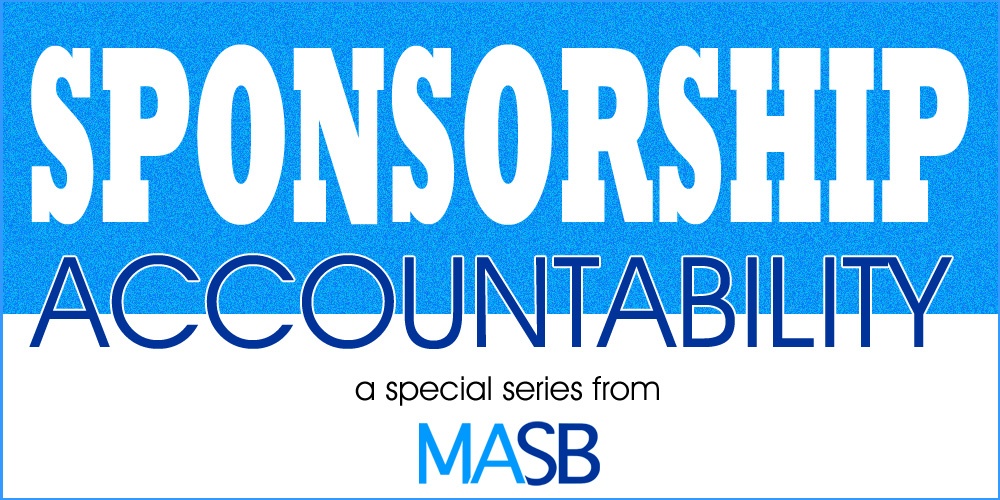 Part 1: Elusive Dream or Quantifiable Reality?
Part 2: Sponsorship Strategy and Brand Fit
Part 3: The Business Case for the Business Case
Part 4: Driving Sponsorship Value with Stewardship and Strategic Activation
Part 6: eSports – An emerging sponsorship opportunity as great as the Super Bowl?
Part 7: Social Distancing – A Boon for eSports?
Part 8: Can Social Media Drive Accountable Sponsorship?
Part 9: Name, Image, Likeness AND Influence
Part 10: Name, Image, Likeness and Influence – What Have We Learned from the First Year of College Athlete Sponsorship?
---