What Brand Owners Need to Know About Sponsoring Student-Athletes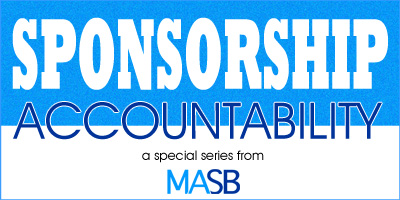 Part 1 provides an overview of the current state of sponsorship use and management.
Part 2 explores the long-term nature of sponsorship relationships and the resulting importance of fit between properties and brands.
Part 3 establishes the importance of developing the business case for sponsorship as well as contractual considerations.
Part 4 sets forth best practices in sponsorship stewardship and activation.
Part 5 provides an examination of the measurement of sponsorships.
Part 6 explores eSports as a fit for a brand's sponsorship portfolio.
Part 7 addresses the COVID-19 pandemic and complements the previous installment on eSports.
Part 8 examines the role social media plays in managing and measuring sponsorships.
Part 9 reviews the emerging opportunity brought about by student-athlete "rights to publicity" decisions.
Part 10 looks at what we learned from the first year of college athlete sponsorship.
Executive Summary
Marketers justifiably want to be part of the excitement of college athletics. It is a proven means to engage the tough-to-reach audience of 18- to 34-year-old participants and fans. Historically, this was done through promotional relationships with the conferences, schools and teams. Recent court cases, legislation and regulation changes are creating a new avenue – direct sponsorship of student athletes using their names, images and likenesses (NIL) starting in 2021. Savvy marketers are learning that the true value in engaging with student-athletes comes from their offline and online influence.
National, regional and hyperlocal promotional opportunities exist for marketers willing to do the work now to secure the relationships with the student-athletes and tap into their network of followers. But care must be taken to ensure that these athletes remain "amateurs between the lines" by following emerging NCAA guidelines. Also, it is important that the athletes' other activities, including social causes, are a proper brand fit and that the risks associated with potential negative behavior are mitigated. Tools are now available to help evaluate, value and manage these relationships.
Introduction and Overview
Beginning August 2021, a new and potentially valuable long-term sponsorship opportunity is scheduled to be afforded to brands – NIL (name, image and likeness). In just one year, active college athletes will be allowed to profit commercially, to some degree, from their athletic fame and prowess. However, the true value prominent college athletes bring to brands is their INFLUENCE, which likely brings more value than merely their name or visage. Perhaps a more appropriate designation would be NILI – Name Image Likeness AND Influence.
Too much of the NIL conversation to date has come solely from a legal perspective. The O'Bannon case, quite famous and discussed below, has been a major catalyst, but it fails to address 'the missing I' for Influence, more important than ever in the current age of social media prevalence.
While this article will hold true for all college sports, there will be a bit of leaning in to use football and basketball athletes at the college level. These are the highest revenue sports as a direct result of generating the greatest exposure, consumption and engagement from among the myriad sports in college athletics, both in person and through linear and digital media channels. While college basketball has a strong pulse on more campuses than football, the heartbeat of football across the Power 5 conferences and their 65 member institutions beats the loudest.
Name, Image and Likeness (NIL)
are three elements that make up a legal concept known as "right of publicity." Right of publicity involves those situations where permission is required of a person to use their name, image or likeness.
For example, no permission is required for a newspaper to publish a photo of an athlete playing in a game. The legal copyright would belong to the photographer, not the person pictured.
But the image of the athlete used in a brand's advertisement will require permission and the corresponding monetary compensation.
As the drumbeat of fall football postponement grows louder, the power of players as influencers becomes clearer. Trevor Lawrence, the highly decorated Clemson QB, changed the conversation about whether fall football should be played. Shouldn't he be able to 'monetize his platform'? Why in this unprecedented time is he denied the opportunity to financially benefit from his popularity, visibility and influence? Yes, even now, a year prior to the NCAA's stated timetable, the NIL issue is garnering increasing attention and discussion.
Power has shifted to the individual due to social media. This is seen in the case of a fine if not superstar NBA performer, Nick Young, who accumulated more social media followers than Dwight Howard, Draymond Green and Anthony Davis due to documentaries he appeared in and the brand which he has built. For athletes, follower counts on social media can be as important a factor in endorsement deals as good game statistics.
When this all comes to roost for the Fall 2021 college athletics season, there will exist the potential of a broad and deep strategic array of college athlete influencers with respect to their geographic, demographic, seasonality and brand usage.
According to Neil Malvone, Executive Vice President at Collegiate Sports Management Group, "The opportunity for women athletes to shine brighter is accelerated for relevant products under NIL, where they might have not previously been seen as such a commercially important part of the campus or athletic department."
Building upon this democracy and equality theme, Amy Huchthausen, Commissioner of the America East Conference, stated, "The opportunity is equal (across rosters) in terms of your ability to capitalize. Division II and III have traditionally been more liberal with their Bylaw-12 and amateurism rules, which go back plus or minus 20 years. From what I understand, that has a potential to continue as each division carves out their NIL rules going forward."
NIL, developed and executed properly, can be even more timely and broad in its impact than the NCAA even considered in developing a powerful task force of college athletics luminaries during the past year. NIL can go beyond individuals to fund sports and teams in a time of the Covid-19 pandemic, cancellation of most of college sports during the 2020 calendar year, dramatic revenue shortfalls, and resulting budget cuts. Many schools at all levels – including Stanford, George Washington University and Furman – have suffered a reduction in institutionally sponsored teams.
Should college stars share revenue with teammates/teams and will there be a mechanism for them do so?
Regardless of the intent of the superstar athletes, and specifically to a great extent because of them, one thing is quite clear. There is a powerful need for, but also meaningful complexities and issues regarding, a mechanism for independent valuation/oversight to avoid the most gaping "NIL loophole," namely "booster benefits."
For example, an auto dealer in a top Power 5 conference market might pay a five-star recruit with a limited social media following a six-figure stipend to "appear at his auto dealership two times and do three social media posts during his Freshman (and perhaps only) year in college." Consequently, there must be a clearinghouse for this to be a sustainable model. There must be some mechanism to evaluate where compensation for name, image, likeness, and, yes, influence stops, and "pay for play" starts.
The crucial question arises as to whether generational superstar cases (e.g. Lew Alcindor, Herschel Walker, Zion Williamson) are the frequently discussed exceptions to the more prevalent application of NIL sponsorship availability, pricing, and audit. On a different level, is Makur Maker, an extremely rare and to date unique case, where a five-star basketball recruit commits to Howard University, an Historically Black College and University institution for the 2021-22 season. While his on-court stardom level is still to be determined, his commitment to Howard is likely a game changer for HBCU schools across the country.  He may well bring unique value with respect to his "influence" regardless of the exact level of his on-court performance in the iconic MEAC, one of two HBCU conferences in Division I.
Another potential notable value is that NIL builds a bridge to future employment and provides a good source of internships for student-athletes, who are often handicapped in this regard.
While the NCAA has assembled a truly impressive list of athletic administrators at the NCAA, conference and individual school level, as of now there are no marketers on the committee. Perhaps this was not an intentional ommision, but it is a notable one. With this new sponsorship opportunity on the horizon, there is a great need for marketers to assess its potential application to their programs and consider aiding in the development of standards and protocols that will apply. The compensated usage of the Name, Image and Likeness (NIL) of college athletes for marketing purposes will be available for the 2021-22 academic year.
The NIL moniker for this sponsorship opportunity is based largely on the ruling in the Ed O'Bannon case which specifically focused on usage in video games. The sponsorship value of college athletes extends to social media exposure, employment, internships and other areas. For student-athletes, the institutions they represent, and those entities that sponsor them to mutually benefit, standard operating principles should be developed that protect the integrity of all parties.
In the shadow of the Covid-19 pandemic and the cash-strapped world of athletic department budgets, revenue sharing between individual players, teams and the athletic department may represent a new and desperately needed source of revenue. If such relationships lessen the need for overall school sponsorship, they may end up being a drag on athletic department revenues across the country.
While we cannot be sure how this dynamic will play out, perhaps this will be a larger issue for Power 5 conferences and their 65 member institutions than it will be in the less prominent Division I programs as well as divisions II and III. At institutions of this level, the athletes may act more as sponsorship activation and amplification agents, making them more impactful in the local communities.
The NCAA is currently in the process of developing new regulations for Name, Image and Likeness (NIL) which will establish the ground rules for its application. The purpose of this article is to educate and inform marketers and their agencies about the enormous new opportunity opening up in August 2021.
Background
This article is meant to be prescriptive to brands who want to differentiate themselves from the rest of the ocean of advertisers and sponsors who are investing over $4 billion in college sports in the form of advertising, sponsorship and licensing royalties. In total, college sports have a Total Addressable Market (TAM) of more than $14.1 billion annually. [1]
KEY COLLEGIATE SPORTS PROMOTION STATS
Advertising/Sponsorship/Licensing – $4B/Year
Sponsorship – $1.3B/Year
Total Addressable Market – $14.1B
Revenue generation – $7.6 B/Year for top 65 schools
Number of NCAA Student Athletes – 460,000
Revenue generated from NCAA sports is concentrated among a small number of schools. Just 65 schools out of 2,078 in the NCAA – less than 3% – were responsible for $7.6 billion in revenue in 2018. That is more than half of all college sports revenue. Between the increased viability of long-tail content due to a combination of decreased production costs, increased proliferation of streaming and companies such as Collegiate Sports Management Group focusing on an aggregation model addressing schools outside of the Power 5 conferences or "Autonomy 65" schools, this revenue concentration has begun to reverse. NIL, in conjunction with brands now having the ability to bring their hyperlocal marketing efforts to sports, will likely continue this "de-concentration" of revenue.
Each year, more than 460,000 NCAA student-athletes compete in 24 sports. With nearly 350 colleges and universities in its membership, Division I colleges and universities alone field more than 6,000 athletic teams, providing opportunities for more than 170,000 student-athletes to compete each year.
Interesting to note is that the number of athletes and sports are not necessarily the highest at the Power 5 colleges and universities. Harvard currently has 20 male and 20 female sports listed on their athletics website while the Ohio State University athletics website features 18 male and 17 female sports.
Historically, current athletes and alumni who are legendary or even just star athletes have had no ability to capitalize commercially in this giant ecosystem due to an absence of rights related to NIL. This prompted a series of legal actions by retired athletes. Some state laws were passed with the NCAA seeming to prefer increased involvement by Federal lawmakers.
Impetus
The first legal salvo was fired by Ed O'Bannon and his attorneys. In July 2009, O'Bannon, a starter on the UCLA 1995 national championship team – and NCAA Basketball Tournament Most Outstanding Player of that year – filed a lawsuit against the NCAA and the Collegiate Licensing Company alleging violations of the Sherman Antitrust Act and of actions that deprived him of his right of publicity. He agreed to be the lead plaintiff after seeing his likeness from the 1995 championship team used in the EA Sports video game, NCAA Basketball 09, without his permission.
The lawsuit, filed on behalf of the NCAA's Division I football and men's basketball players, challenges the organization's use of the images of its former student-athletes for commercial purposes. The suit argues that upon graduation, a former student-athlete should become entitled to financial compensation for NCAA's commercial uses of his or her image. The NCAA maintained that paying its athletes would be a violation of its concept of amateurism in sports. At stake are billions of dollars in television revenues and licensing fees.
On August 8, 2014, District Judge Claudia Wilken found for O'Bannon, holding that the NCAA's rules and bylaws operate as an unreasonable restraint of trade, in violation of antitrust law. The Court said it would separately enter an injunction regarding the specific violations found. In September 2015, the Ninth Circuit Court of Appeals affirmed, in part, and reversed, in part, the district court's ruling.
To summarize, the Court of Appeals' decision permitted the offering of "grants-in-aid" up to the full cost of attendance (which, notably, had already been approved by the so-called "autonomy conferences" and was scheduled to take effect August 1, 2015). This continued to permit the NCAA to enforce its rules prohibiting – among other things – the payment of deferred compensation to student-athletes in the form contemplated by the district court.
At this point, either party was enabled to seek review of the decision by the full Court of Appeals (as this decision was rendered by a three judge panel) or seek to appeal to the U.S. Supreme Court. The Court of Appeals' decision made clear that the NCAA's rules are not exempt from scrutiny under antitrust law, and specifically a "Rule of Reason" analysis. However, the decision regarding deferred compensation signifies a potentially important victory for the NCAA's tradition and principles of amateurism. On the surface, this was beneficial to the NCAA in its defense of some other similar lawsuits.
Essentially, these rulings affirmed the district court's findings related to the athlete's fundamental right to reap the financial windfall from his name, image and likeness, while reversing some of the lower court's assertions that those rights would remain in force in perpetuity. This foreshadowed how the federal court would enable individual states to enact their own unique legislative patchworks of NIL, cracking the door open for athletes to capitalize from NIL. Finally, in March 2016, O'Bannon's lawyers appealed the case to the Supreme Court of the United States, and this appeal was denied.
Other Cases
The Keller case settled before the court decided whether EA Sports' digital avatars used in the NCAA Football and NCAA Basketball games violated student-athletes' right of publicity. The Dryer trial court later issued an order clarifying that sports broadcasts do not violate the right of publicity. Finally, Marshall v. ESPN specifically addressed NCAA student-athletes and held that broadcasting NCAA sporting contests did not violate their right of publicity.
The question of a student-athletes' right to profit from NIL has been hotly debated since at least 2015, the cornerstone of an overarching discussion about student-athlete compensation. Student-athletes and advocacy groups working on their behalf have become more persistent and aggressive in confronting this increasingly visible issue.
Starting around 2018, the athletes and the advocacy groups drew the attention of the state and federal legislatures. These interested legislatures began demanding the NCAA address their concerns and started to take matters into their own hands. They were no longer accepting the NCAA's rationalization on why they were not addressing and reforming student-athlete compensation issues. As a result, states initiated adoption of new state regulations.
On June 12, 2020, Florida Governor Ron DeSantis signed into law SB 646 entitled "Intercollegiate Athlete Compensation and Rights" (a.k.a. the "Florida Bill") which allows a college athlete to earn compensation for the use of NIL. This bill outlined a number of broad objectives, including equality for all college athletes to earn compensation for the use of NIL, maintaining control as to how such NIL is used and protecting such athletes from "unauthorized appropriation" and "commercial exploitation."
Going into effect July 1, 2021, the Florida Bill will be the first NIL law to go live in the U.S. Two additional states have recently passed NIL legislation. On September 30, 2019, California Governor Gavin Newsom signed SB-206 entitled "Collegiate Athletics: Student Athlete Compensation and Representation," which goes into effect January 1, 2023. And on March 20, 2020, Colorado Governor Jared Polis signed SB-123 entitled "Compensation and Representation of Student Athletes," which also goes into effect January 1, 2023. Nearly a dozen other states have NIL bills pending or being drafted. The NCAA continues to plead with Congress to assist in creating legislation that will formalize, at the federal level, the use and compensation of a college athlete's NIL.
Name, Image, Likeness AND Influence
This is an area to continue monitoring in the near future as the legal and business ramifications will surely evolve over time – as will the role of an athlete's influence – perhaps the missing second I in the term NIL. The size and composition of a student's network of influence will perhaps be the most important consideration when marketers assess the value of such sponsorship relationships for their brands, hence the need for evolution from NIL to NILI.
Implications and Marketplace Impact
As a result of this legal action at the state level, the topic of student-athlete name, image and likeness has in recent months commanded attention and fueled debate from conference rooms to coffee shops to Capitol Hill. Before the Covid-19 pandemic set off a chain reaction of cancellations, the focus of college sports leaders had been NIL. A wide and deep pool of university presidents, conference commissioners, athletic directors and others will determine what changes the NCAA can and should make to better support today's student-athletes.
Regardless of the legal details and legislative outcomes, one of the most crucial issues which must be resolved is how the overall college sports ecosystem will address the very ambiguous language regarding compensation BECAUSE OF participation vs. FOR participation. Specifically, under the proposed NIL guideline brought forth by the NCAA, athletes SHOULD NOT get paid for participation (i.e. to excel on the playing field for a university) but they CAN get paid for their participation to the extent their participation and excellence on field makes them highly marketable influencers. Clearly Trevor Lawrence will have a larger social media following than the top STEM student at Clemson.
Sponsorship valuation and evaluation tools have increasingly come into use both by quasi-government organizations, such as Amtrak and Brand USA (U.S. Tourism Board) and publicly traded corporations. They provide transparency and ensure that sports sponsorships are business drivers and not executive perk boondoggles! They must be applied for NIL as well.
Collegiate Sports Management Group (CSMG) is deeply engaged in working with its business partners to refine and adapt these asset valuation techniques. Its chairman, legendary sports executive Dr. Harvey Schiller, stated, "The downside is going to be the amount of challenges and litigation by individuals and groups. If you come up with a solution that can apply to the most marketable athletes [football and basketball] you can solve the whole problem."
While it is virtually impossible to quantify whether a six- or seven-figure investment by a brand to associate with a Zion Williamson or a Herschel Walker from a past generation is because of participation (OK) versus for participation (not OK), valuation would be reasonable in the case of his Duke teammates such as R.J. Barrett or Tre Jones. This could be based on the comparable value of personal appearances and CPM's for social posts relative to the size of the social media ecosystems of both college athletes and professional athletes.
Specifically, the NCAA must find a methodology, perhaps a board of valuation experts, to determine if a five-, six-, or even seven-figure NIL payment to an athlete from a local booster/business owner (e.g. auto dealership, restaurant/sports bar owner, or insurance agency) is because of participation or for participation. There must be objective business valuation of personal appearances, sponsored social media posts, generation of signed sports collectables and the like in determining in which "bucket" the athlete compensation will live.
The Path Moving Forward for Student-Athletes and the Marketers Who Want to Utilize Their NIL
Marketers justifiably want to be a part of the excitement of college athletics to engage this tough-to-reach audience of 18- to 34-year-old participants and fans, whether they be current students or recent alumni. A good starting point for companies, athletes and schools is understanding the NCAA principles, guidelines and guardrails which come into play in allowing athletes to profit commercially from NIL, without being compensated for performing on-field for a college or university per se. The goal of the NCAA is to ensure that athletes remain "amateurs between the lines" while being allowed to commercially benefit from their fame off the field, pitch or court.
NCAA Principles and Guidelines in building a fair but sound NIL "Rule Book" [2]
Assure student-athletes are treated similarly to nonathlete students unless a compelling reason exists to differentiate.
Maintain the priorities of education and the collegiate experience to provide opportunities for student-athlete success.
Ensure rules are transparent, focused and enforceable and facilitate fair and balanced competition.
Make clear the distinction between collegiate and professional opportunities.
Make clear that compensation for athletics performance or participation is impermissible.
Reaffirm that student-athletes are students first and not employees of the university.
Enhance principles of diversity, inclusion and gender equity.
Protect the recruiting environment and prohibit inducements to select, remain at or transfer to a specific institution.
The NCAA is building guardrails in modernizing NIL bylaws to ensure the following: [3]
Any compensation received by student-athletes for NIL activities represents a genuine payment for use of their NIL, and is not simply a disguised form of pay for athletics participation.
Schools and conferences play no role in a student-athlete's NIL activities, but may purchase software that improves the athletes' experience and prospect regarding NIL personal appearance compensation language compared to other NIL activities.
Student-athletes are not being compensated for uses of their NIL in situations in which they have no legal right to demand such compensation, e.g. television. Note: video games/eSports unresolved as of now.
Schools or boosters are not using NIL opportunities as a recruiting inducement.
The role of third parties in student-athlete NIL activities is regulated.
Modernization of NIL rules does not interfere with NCAA members' efforts in the areas of diversity, inclusion or gender equity.
Marketers have typically had distinct sports, entertainment and cause-related marketing sponsorships that are siloed. NILI sets the table for a savvy marketer to be associated with athletes that have shared cause objectives, making this a unique opportunity going forward. This suggests that a Marketer should participate in NCAA's analysis and development of guardrails.
What Marketers Need to Know
The Power of the Individual as Influencer Driven by Social Media
The influencer marketing landscape is at its pinnacle with brands seeking help from 'prized' influencers to drive their message to audiences large enough to pack hundreds, if not thousands, of sports stadiums. Not every influencer is a born marketer, but athletes are prime examples of influencers who, despite this, get worldwide attention from their social media audience. Brands and sponsors see athletes as the "Golden Chalice" of influencers with their unique power to reach millions of sports fans with every post. The notion of these athletes NOT being trained marketers is precisely what makes the athlete more credible with consumers than the brand's own voice through a traditional or digital media channel.
The real sponsorship value is in social media influence. Sponsors must understand the strengths, weaknesses, opportunities and threats these sponsorships entail. The NCAA was perhaps not broad enough by defining this as NIL. As mentioned, the term NILI is more apropos as prominent athletes at all levels are media channel INFLUENCERS now.
Will athletes share money with their teams to make them work economically and avoid more elimination of teams across all three divisions of the NCAA? NIL can be a shared win for both the individual and the athletic department. Thriving businesses can share in the success of the team and its notable athletes, and having access to them when they are younger is a big benefit. This may be helpful for schools if they aid in the process.
The challenge is how to build something that can benefit the athletic department, the student, and the sponsor. Sponsors want preferred access to athletes, and the key to mutual success of all parties is making the pie bigger while allocating a "fair share" to the athletes.
According to Jason Belzer, president of GAME Inc. and publisher of AthleticDirectorU, "Total sponsorship footprint of college athletics is about $1.3B. If we can assume 20 to 30 % max will shift over to the student-athletes, you are looking at a total market of $200-300M/year. If you can overcome the group licensing issue then the NCAA will be in a real good position to ensure student-athletes do not have incentives to unionize, which is perhaps the greatest existential threat to the NCAA."
Belzer concludes, "This is a really amazing opportunity for brands that want to spend in college athletics, but do not have the bankrolls to get involved at a high level to enter the market and get access to influencers."
According to Vince Thompson, Founder/Chairman/CEO at Melt Sports/Culinary/Entertainment Marketing, "We traditionally focus on the .1%, but NIL will be incredibly positive for the 99.9% [citing Auburn Women's Equestrian Team]. NIL can bring in new revenue to athletic departments for (historically) non-revenue sports. [citing Positive Law of Unintended Consequences] Massive collaborative opportunity (within eSports) if you are working with cooperative publisher who had a vested financial interest. There is so much good to be had and so much money left on the table that NIL can provide." [cited game-worn jerseys proceeds being given to charitable organizations] [4]
As NIL(I) plays out and individual sports players influence grows due to both their athletic capabilities and their support of specific causes, it would seem that the NCAA "guard rails" should have some wording about the source of the athlete's followers attributable to non-sports subjects.
According to Adi Kunalic and Blake Lawrence from Opendorse, a company which has been in the influencer marketing business since 2011, the ability to reach the masses on social is not exclusive to the most influential entities in sports media. Athlete engagement rate is the percentage of social media post viewers who like, comment, or share a given post. The typical professional athlete currently signed up with Opendorse has a 6% engagement rate on social compared to the average team engagement rate of just 0.3%. Of course, to date, this is the average professional athlete. Time will tell once NIL is implemented how a recognized college athlete at schools both inside and outside of the Power 5 conferences will perform with respect to fan engagement. [5]
With respect to building a bridge to the aspirational lifestyle brand of the athlete, the breadth and depth of this new opportunity for marketers is enormous. Consumers will always have a natural, compelling and multi-generational loyalty to their alma maters. It is widely believed in the college sports industry that the impact of NIL on marketing investment will be an additive rather than a replacement for advertising and sponsorship related to schools, conferences and the NCAA.
The designation of student-athletes as "media channels," in addition to their organic role as influencers, adds further complexity to the challenge. Where should marketers invest their budgets in the college ecosystem? Answering this requires crystal clear marketing objectives, effective strategies, and well-executed tactics. The athlete as an additional activation or ambush element of NCAA, conference and school sponsorships/partnerships will require true expertise.
The ability for marketers to go hyperlocal or hyper-specific in selecting athletes with whom to associate will enable brands to go well beyond their current NCAA sponsorship activation efforts. The nuances around athletes from widely varying college sports ecosystems (Big Ten vs. Ivy League vs. NESCAC) must be understood thoroughly by marketers. These variances will dictate or at least suggest how they should develop their college athletics strategy and tactics to deploy the right athletes at the right schools at the right time for maximum effectiveness.
Ancillary Benefits
Some of the ancillary benefits to companies who will engage with student-athletes through NIL are compelling as well. As 99.9% of athletes are "going pro in something other than sports," [6] Human Resources will be able to initiate a more organic relationship in hiring these highly desirable new graduates. NIL will contribute to the development of pipelines from high schools to colleges, culminating with the evolution of the company/athlete relationship either through industry or professional sports. A company's brands can both benefit from and symbiotically support this pipeline. Student-athletes will be able to be true role models in a more overt and promoted manner than now possible, as student-athletes will be able to connect and engage authentically with business entities.
"Student-athletes will be able to be true role models in the community in a more overt and promoted manner than is now possible, as student-athletes will be able to connect and engage authentically with business entities."
Student-athletes who are receiving an education but no compensation other than tuition, room, board, and cost of living (at primarily the autonomy 65 and Division I schools) are at several disadvantages relative to the broader student body. They come from households well below the median income, and they generally do not have time to add part-time employment to their schedule to earn spending money as well as secure valuable work experience and resume-building credentials.
As if this is not enough of a handicap, sports practice and travel schedules often dictate that athletes take classes in the morning, eliminating the possibility of taking late afternoon and early evening classes with adjunct professors who are industry practitioners and can offer up their professional networks to their students. Finally, in the experience of the authors, there have been numerous cases where athletes at some of the leading sports powerhouse schools were discouraged from taking courses or selecting majors that were too challenging and would detract from their athletic focus.
Another substantial social benefit is the economic opportunity afforded athletes to support themselves and family members while staying in school. Prematurely departing for a career in the pro ranks too often does not yield the anticipated success on the field or court or in their bank accounts, but many athletes who leave school early continue to study and receive their college degrees. These include Michael Jordan from North Carolina and Shaquille O'Neal, who left Louisiana State University early to play in the NBA but graduated with his bachelor's from LSU eight years later. In 2012, O'Neal added a doctorate degree in Education from Barry University.
Tragically, the sports world is littered with athletes who declared themselves for the NBA Draft early or passed on college entirely due to their economic realities. For every Moses Malone, Kobe Bryant or Spencer Haywood, there are dozens of Bill Willoughby's, Anderson Hunt's, and Omar Cook's who had little if any on-court or economic success.
Companies and their brands which make it economically viable for would be student-athletes such as these to stay in school would certainly resonate with their local, regional, national or global community as good corporate citizens and accrue the brand affinity, loyalty and resulting business benefit associated with these relationships and brand ambassadorships. Student-athlete social activism via social media has major ramifications for companies and their brands considering participating in NIL. Companies will have to ascertain what effects, if any, this social activism, particularly in such a fragmented country, will have on a brand's willingness to sponsor certain athletes.
The thorny issue of social activism via social media adds a level of risk/complexity, no matter how open a sponsoring organization is to freedom of expression. Even a relatively innocuous tweet supporting an important but controversial cause or political figure could boomerang and put a brand in a situation of reputational risk or worse. Does the student athlete and even the sponsoring organization need to clarify their point of view when these social media "conversations" occur? Since a disclaimer to the effect of "thoughts expressed are those of the author…" won't cut it, either brands will need to adopt something more foolproof or simply live with the risk inherent in the broad range of social views maintained and developed by college athletes.
The social activism issue could have a chilling effect on the development of the NIL market because of risk aversion by sponsoring organizations. A thoughtful approach to guidance will be required to make it work.
Brands/companies typically have social media policies for their employees to follow in terms of what is acceptable vs. not when it comes to posts regarding the brand/company as well as governing personal beliefs/opinions. There are certainly similar policies for universities relating to students or the NCAA for student athletes which deserve a deeper dive with regard to developing conclusions, implications and resulting recommendations.
There will develop a clear marketplace value for appearances based on social media ecosystem and the amount of media exposure that athlete has via broadcast, streaming and in-person attendance. Analytics teams at brands and agencies across the country, as well as analytics-centric college sports marketing and media companies like CSMG are currently building predictive models and valuation constructs. This work will enable brands to understand causal relationships between the various forms of athletes' social media appearances and business outcomes, as well as to calculate values for IP premiums along with marketplace value of assets across the expanse of in-person and digital assets.
Imagine at different levels what past athletes might have earned had NIL existed over the past 50 years. From transcendent superstars like Herschel Walker, running back at the University of Georgia, Zion Williamson from Duke, or Archie Griffin, running back at Ohio State, (still the only multiple Heisman Trophy winner), to local and regional legends such as Damon Bailey at Indiana University and Joe Dudek of Plymouth State in New Hampshire, there is much to be learned from the past.
Another way to assess the opportunities for brands is to participate and test their way in through eSports in 2020-21. Currently, the collegiate eSports space has no regulations for NIL and how certain initiatives can first occur here and then be used as a case study when tailoring usage for traditional sports. The ECAC and NJCAA and their commercial partner CSMG have implemented more of an Olympic model, allowing for professional participation by individual athletes as well as sponsorship activity outside the time periods of college competition, either online or LAN (in person) events.
Brands should also understand the relative numbers of athletes at all levels across the pyramid of the NIL ecosystem. At any point in time, there may be five or less Zion Williamson- or Trevor Lawrence-caliber athletes who may have global prominence, 50 college student-athletes who have at least some national prominence, 500 with some regional prominence and 5,000 offering local prominence – this out of almost 500,000 college athletes.
Some examples of how companies, brands and local businesses can use NIL to their advantage are as follows:
Simple Corporate Hospitality – A July day of golf and dining at an iconic country club by an investment banker trying to secure the assignment for a major merger or acquisition from a CEO or CFO of a Fortune 1000 or "unicorn" tech company, offering the bonus of the starting elite college quarterback as a member of the foursome.
Advertising Sales – A VIP trip and tour accompanied by several members of the women's basketball national championship team and their coach to increase the business from the head advertising buyer at a major media buying firm who played Division 3 basketball for a women's team in the NESCAC conference would be a welcome addition in building a B2B relationship.
Brand Ambassadors – For endemic tailgate-related or even durable household products such as portable grills, home gas grills, or televisions and even SUV's, signed collectibles could be promotional items to drive sales or test drives. One could imagine a signed collectible such as a  game-used lacrosse stick from a strong New England college team as a first prize in a lacrosse game celebration and tailgate party for buyers of a portable grill.
Companies are endeavoring to capitalize on NIL, but few are taking the lead in building an ecosystem in which companies can easily tap into the college ecosystem. Opendorse, founded in 2013 and based in Lincoln, Nebraska, has built an easy-to-use platform to help athletes make the most of their moment. It is used by more than 10,000 of top athletes and business leaders who share content on behalf of their brand partners or favored organizations.
Opendorse is building a partnership with CSMG to rapidly proliferate its turnkey offering for advertisers who wish to secure NIL for prominent college athletes locally, regionally, nationally and even globally. Brands and sponsors spend millions of dollars to reach sports fans on social media, yet the powerful distribution channels in sports and social media — athletes — are often left untapped. Marketers know that athletes have the audience and attention of sports fans on social media, but executing campaigns has not always been as easy as it is working through Opendorse. Brands can identify the most targeted and appropriate influencers amongst student-athletes to market their products and services.
Additionally, because of CSMG's eSports ecosystem, nuances of this CSMG/Opendorse collaboration can be worked through during the 2020-21 academic year with the most prominent eSports athletes and teams competing in ECAC (Eastern College Athletic Conference) and NJCAA (National Junior College Athletic Association).
Sponsorium, a member of MASB, has the opportunity to pivot its sponsorship offering which helps manage incoming requests and current partnerships, assess a brand's sponsorship portfolio, generate benchmarks, and create advanced reports. This service can help brands gain efficiency, clarity, and ease, as well, and will ultimately be applicable to NIL.
Conclusion
Professional athletes have been powerhouses as influencers, building upon the power of their names, images and likenesses for over a century. This was perhaps turbocharged by the unique endorser/agent relationship begun in the late 1950's and kickstarted by Arnold Palmer's win in the Masters and the subsequent timely efforts of his college golf opponent, and first "super-agent," Mark McCormack. It appears this kicked off the three evolutionary athlete NIL phases.
One could consider the three terms, forming/storming/norming, in outlining the three periods of NIL monetization by notable athletes:
• Phase 1: Athletes as branding canvas – perhaps launched by Arnold Palmer case
• Phase 2: Athletes as brands – launched by Michael Jordan and broadened by Tiger Woods
• Phase 3: Athletes as brand influencers – inspired by celebrities such as Kim Kardashian, brought to sports by Shaquille O'Neil, and now coming to college athletics under the stewardship of the NCAA with private companies driving its growth.
If Arnold Palmer and Mark McCormack drove "NIL 1.0", then NIL 2.0 was certainly the brainchild of David Falk and his client, Michael Jordan. Athletes truly became brands, e.g. Air Jordan and TW/TGR (Tiger Woods). The culmination and proliferation of NIL 3.0, the rapidly maturing element of social media driven influencers, certainly appears to be where college athlete's NIL will intersect with the desire of brands for hyperlocal marketing.
Regardless, the next three years promise to be interesting and time will tell the degree to which NIL – or NILI – plays a role in nimble and agile marketing throughout this century's iteration of the hopefully upcoming "Roaring '20's."
---
References
The Authors

Ray Katz, MASB member, is Co-Founder and Chief Operating Officer of Collegiate Sports Management Group, a college sports properties group that drives the business performance of college athletic conferences and schools.  CSMG, founded in 2014, represents 22 conferences encompassing over 225 colleges and universities, as well as the Eastern College Athletic Conference (ECAC) and National Junior College Athletic Association for traditional sports and esports.  Ray is a sports business, media, and marketing luminary with over 25 years of experience, having negotiated deals for multiple blue-chip clients across the college sports ecosystem. He has had leadership roles working for leagues (NFL), networks (The Football Network), teams (NY Knicks, NY Rangers) and agencies (Young and Rubicam, OMD/Optimum Sports). Ray is also distinguished professor of sport business at the undergraduate and master's levels at Columbia University since 2009. He previously taught at NYU and CUNY with heavy focus on sports media and analytics

Tony Pace is President/CEO of MASB. He brings extensive experience from across the marketing spectrum, in roles of increasing responsibility at advertising agencies and as a marketing leader. At Young & Rubicam and McCann-Erickson, he led brands such as KFC, Coca-Cola and Capital One. In addition to his client leadership responsibilities, Tony oversaw both revenue generation and P/L responsibility as General Manager of McCann Southwest and co-founder of Momentum, IPG's global experiential marketing firm. As CMO of Subway, he grew that brand to #2 in market share in the U.S. and #1 in locations worldwide. During his tenure, Subway's brand value, as tracked by Millward Brown's Brand Z assessment, rose from unranked to #40 (over $22 billion). Tony's goal with MASB is to raise the profile and influence of the organization to the benefit of the marketing community. He earned his undergraduate degree at the University of Notre Dame and MBA in Finance from The Wharton School at the University of Pennsylvania.
The authors would like to thank the reviewers – Karen Ebben, Henrik Christensen, Frank Findley and Marc Fisher – for their precise and thoughtful comments and constructive criticism of this article.
MASB Sponsorship Accountability Series edited by Erich Decker-Hoppen